Register Now For the Alpenglow Mountain Festival
February 15

-

February 23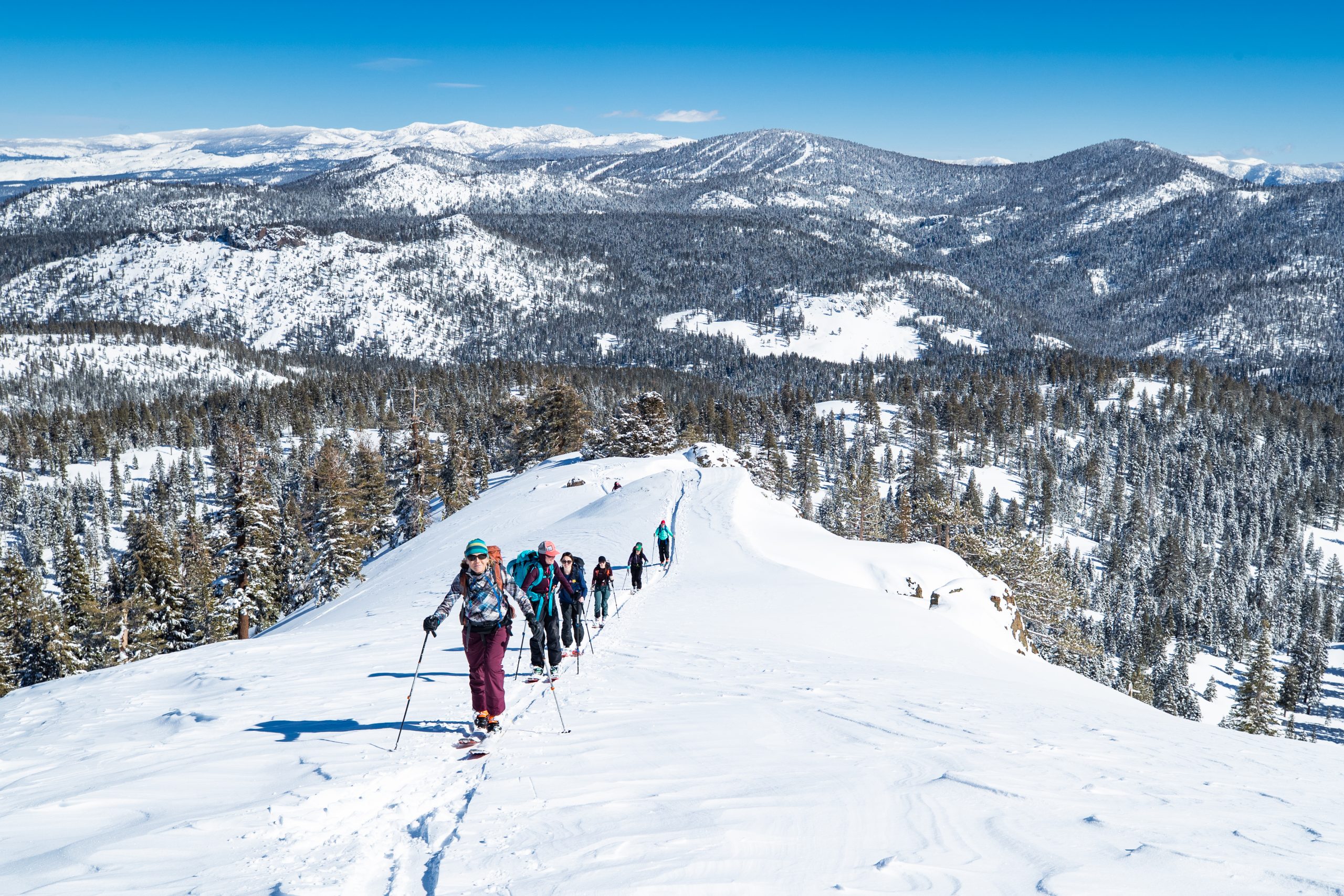 Registration is open for this year's Alpenglow Mountain Festival in North Lake Tahoe. The nine-day celebration is packed full of human-powered mountain sports, events, clinics, equipment demonstrations, critically acclaimed films and more. This year Alpenglow Mountain Festival showcases NEARLY 80 individual events from February 15-23, 2020 and is almost entirely free. 
"The Mountain Festival was born out of our desire to be accountable and giving to the community who
has supported Alpenglow for over 40 years," according to Brendan Madigan, founder of the Mountain
Festival. "We've designed the Mountain Festival as a destination event for mountain enthusiasts of all
ability levels who are interested in trying a multitude of human-powered sports in a safe and welcoming
environment.
Alpenglow Festival For All
Geared toward beginner and intermediate winter recreation enthusiasts, Alpenglow Mountain Festival showcases some of the best activities Lake Tahoe has to offer – backcountry skiing and splitboarding, cross-country skiing, snowshoeing, natural history, yoga, live music, educational workshops, social gatherings and more. 
There will be more than 80 individual events led by some of the best athletes and community leaders/instructors in the country. In addition to guided tours, there are nightly social events, instructional seminars and women's-specific events.
Other Mountain Festival highlights include:
• Traditional kick-off party with a screening of the

Telluride Mountainfilm On Tour
• Winter Speaker Series with Hadley Hammer
• Nightly social events and presentations
• Guided backcountry fundraising tours with Jim Morrison, Hilaree Nelson and Daron
• The "Nachtspektakel" backcountry social with bonfire, three-course catered meal and
adult beverages at Homewood Mountain Resort
• A litany of "Backcountry Basics" courses designed for classroom to field skill
• Women's-specific events with Backcountry Babes

and Tahoe Backcountry Women
• Backcountry Bartending with

Garden to Glass
• Winter Astronomy with

Tahoe Institute for Natural Science
• How to Design a Ski Graphic with Coalition Snow
• Avalanche Safety and Beacon Clinics
In six short years our Mountain Festival has become the premier mountain lifestyle event in the country. 
Who's Leading the Pack?
Alpenglow Expeditions has been a vital part of Mountain Festival since its inception. Founded in 2004 by IFMGA certified guide, Adrian Ballinger, Alpenglow Expeditions leads excursions in all disciplines; mountaineering, skiing, ski mountaineering, and rock climbing. From the Himalaya to Lake Tahoe and across the mountain ranges of the globe. With over 30 international expeditions per year and a full menu of ski and rock climbing courses in Lake Tahoe, Alpenglow Expedition's core values are founded on providing a unique experience for each client.
Participants can register online but don't wait. Many of the events fill up fast and they've limited the number of tours people can attend (4). There is a $10 penalty for cancellations or schedule adjustments, all of which will be given to Protect Our Winters and Tahoe Backcountry Alliance.