Aquabot – Not Your Average Water Bottle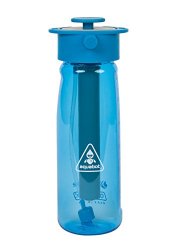 I came across this new, outdoor invention while perusing Kickstarter last night.
My immediate reaction was, "Oh cool!!"
I guess others must have thought the same as the Aquabot company has raised $71,000 against their initial goal of $15,000. Just goes to show that you don't have to have a high-gloss presentation if you have a kick-ass idea.
Check it out: