Last Minute Gift Guide For Skiers
The holidays are a double-edged sword. You have time off work to spend with your family and friends, to ski, to absorb the colorful ambience of winter lights and ornaments, to eat like the zombie apocalypse is coming; but then there's the chore of finding the perfect gift. It causes so much stress that folks check into recovery centers.

Sure, we can go the simple route, stop over to Amazon.com and click "add to cart" on just about anything that offers 2-day, free shipping (because of course you're shopping at the last minute), but how cheesy will you feel when the recipient smiles smarmily and says, "Gee, thanks, just what I always wanted. More beer pints." Realize that more than half of consumers returned a holiday gift after telling the person who gave it to them that they liked or loved it.

Gifting is an art. And when you're doing it for skiers and riders it takes on a whole other life. Here are some fun ideas to help you navigate our trails.


Every roadtrip, hotel stay and tailgater needs tunes. Let everyone enjoy the beat with the waterproof Fugoo Sport bluetooth speaker. With a 40-hour battery life, incredible fidelity and a casing built to take a beating, it's the perfect complement to an active lifestyle. Plus, it comes with a mounting socket that secures your speaker to boards, poles, straps, or anything else you've got. It also works as a speakerphone. $149.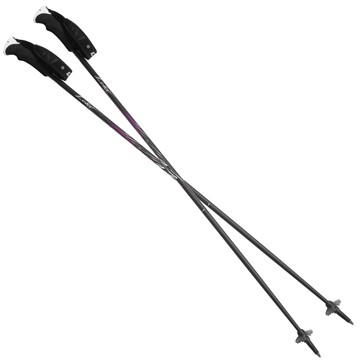 Ski poles are like socks. Skiers need them but they will go years before replacing them- unless they get lost, stolen or busted. The elegant Cloud 14Ts will put a twinkle her eye. The aluminum shaft rocks solid plant performance for aggressive female skiers but is also lightweight and pretty. $79.95

There are a ton of battery packs on the market these days but few do double time as a hand (or device) warmer. The Warm n Charge is a charger first but keep it in your pocket with your phone to keep it from shutting down in the cold. It holds enough juice to charge two smartphones or keep your digits warm for up to two hours. $40.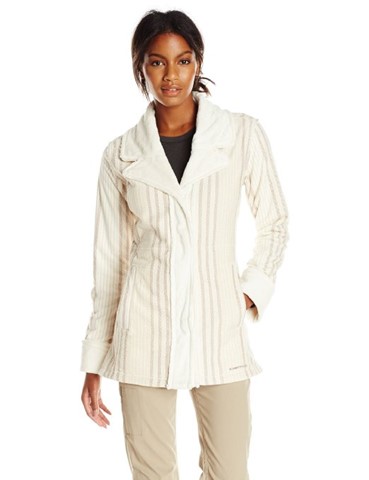 Exofficio doesn't just make the best hi-tec underwear in the land (the Give n' Go) but they have some sweet women's fleece jackets too. The Persian Print is the perfect après piece for the lodge, lounging or sunny stroll on Main Street. It also has a cool, hidden security zip pocket for ID or other small items. FYI- sizing tends to run large. $130.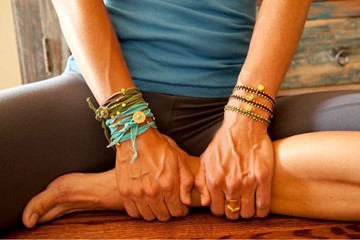 Bronwen Wrap Bracelet

Active jewelry is not an oxymoron when it's a silk-ribbon wrap from Bronwen. The adjustable fit wraps about four times around a wrist or makes a cute choker. It's durable and easy to wear yet stylish and flirty. $26-82.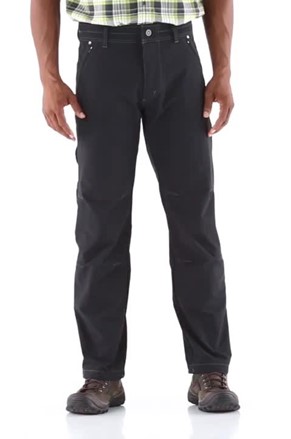 When you're sick of jeans there's Kuhl. The Destroyr is one of the best fitting all season pants you will find. The lightweight, soft-shell material defies snow, rain and dirt, withstands the abuse of climbing, mountaineering and trekking, and looks hip enough for a fancy dinner with your sweetheart. $139.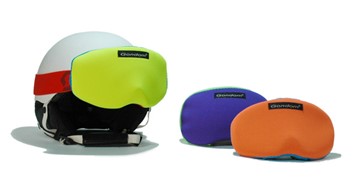 The ultimate stocking stuffer for riders is no joke. The Gondom protects your delicate goggle lens in seconds. Just slide it on. You know how it goes. The shockcord surrounding the stretchy, durable fabric clings to your goggles while they're on your helmet so won't have to constantly remove and case them. $19.95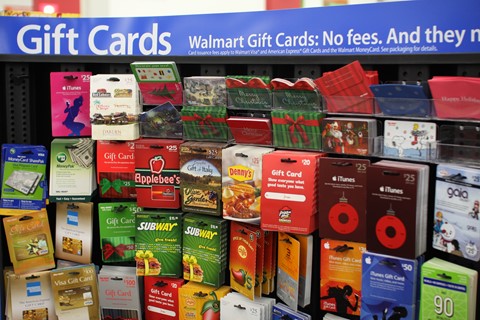 (photo by Arvind Grover)

Ok, Gift Cards
According to a new study by the Center for Generational Kinetics and Gift Card Impressions, nearly 50 percent of consumers buy a gift card over a physical gift of the same value. We hate them because they're so impersonal yet we love them because they're a quick and easy present solution. Sure, an REI gift card is nice but it doesn't say you're important to me. Put a little more thought behind your GC purchase and you might just score a touchdown.

Massage gift certificate-

Not even a hot tub session beats out a full-body rubdown after skiing. Find out where they'll be this season and purchase a gift certificate for a mountain body treatment at a local spa.

Boot-fitting gift certificate-

Your dad bought new boots or complains about his feet when he skis? Send him a GC to a well-respected boot fitter like Brent Amsbury at Park City Boot in Utah, Start Haus in Truckee, Calif., or Mount Snow Bootworks in Vermont.

Resort GC-

After a lift ticket what is the next guaranteed purchase on the hill? Lunch! Get her a GC to use at her favorite resort for food, hand-warmers, rentals or souvenir T.