Last Minute Gift Ideas For Mountain Folk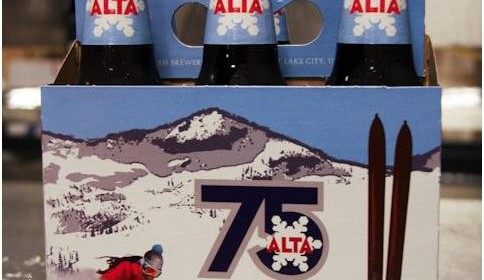 Alta's 75th Anniversary Ale

Kick off the New Year with a special toast to Alta Ski Resort. In fact, they're helping you celebrate 75 years of skiing with their own special brew. The beer is bottled and packaged by the award-winning Wasatch Brewery and it goes down as smoothly as any of Wasatch's popular ales. The brewmeister made it a deeper brown to represent Alta's 'Steep and Deep' and fans couldn't be more excited to tip back this nod to one of their favorite resorts. It packs a 4% kick at $7.99 a six pack. Pick one up at the Wasatch Beer Store, 1763 S. 300 West, in Salt Lake City. Also look for them in local Utah grocery stores and on tap.

Stabilicers

Move over CatTracks, there's a more durable, pocketable option out there. The new Stabilicers make it easy to get from Point A to B when your streets and walkways are covered in snow and ice. The traction comes from aggressive cleats and tread and the Elastomer plastic keeps them in place. The best part is you won't instantly tear them when you pull them on or off your boots. Stabilicers come in three styles depending on your activity- Sport, Lite (pedestrian) and Original for heavy-duty hiking, hunting, etc. The Lite ones are the best for commuters as they roll up and fit in a pocket or purse. $21.

Cuddle Bear

You don't have to be a baby to love this adorable, cuddly, flat teddy bear. Everyone fell in love with these shearling creatures after Park City Main Steet's hip store the Flight Boutique gifted them out during the Sundance Film Festival last year. The Elks & Angels Cuddle Bear is easy to clean and naturally bacteria and dirt resistant. Plus, sheepskin breathes, never smells, is flame retardant, resistant to static electricity, and hypoallergenic so it makes a fantastic gift at any age. Did we mention how cute they are?
$49.