High West Reaches Blue Sky- Whiskey Making History in Park City

Park City celebrated Utah's Pioneer Day or (Pie and Beer day as non-Mormons call it) a bit differently this year. Christening the new High West Whiskey distillery on July 24 not only toasted the historic arrival of Mormon settlers but the tasty beverages they brought with them.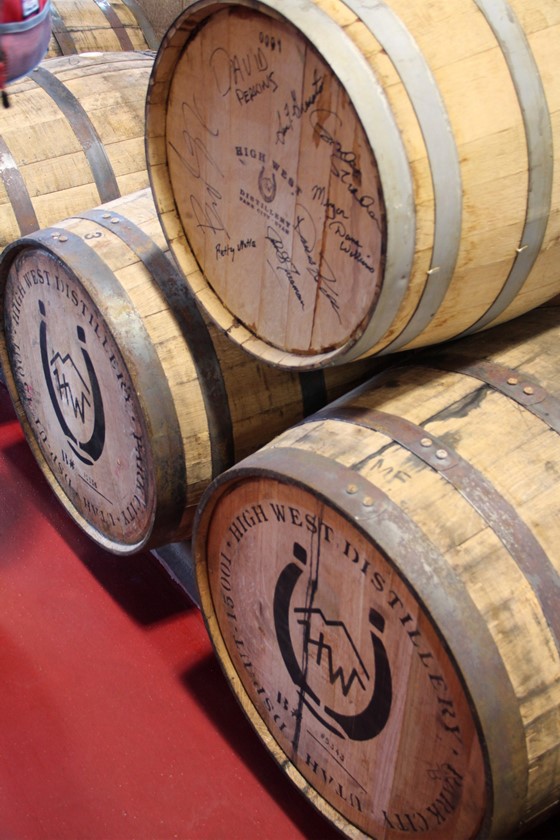 The pioneers of 1847 showed up with handcarts, wives and plenty of distilling experience. Even back then, you could get a drink in Utah. Alcohol was not only soothing medicine but a food preserver. Mark Twain wrote: "the exclusive Mormon refresher; valley tan is a kind of whisky, or first cousin to it; is of Mormon invention and manufactured only in Utah. Tradition says it is made of [imported] fire and brimstone. If I remember rightly, no public drinking saloons were allowed in the kingdom by Brigham Young, and no private drinking permitted among the faithful, except they confined themselves to Valley Tan."(from "Roughing It", Mark Twain, 1871). Utah's revenue records show that between 1862 and 1869 there were 37 distilleries, all owned by Mormons- Brigham Young among them. But by 1870 they were all gone.

Park City's High West Saloon became the first distillery in Utah in 2007 after an aggressive competition for the historic location. Any question that Dave Perkins' "Ski-in gastro-distillery" was a gimmick or fad when the city awarded it the "National Garage" livery stable just west of Main Street in Old Town has long been laid to rest with rave ratings and restaurant reviews and continual expansions including a satellite location at the Salt Lake City Airport.

Now, on July 24, 2015, the whiskey house celebrated the launch of a brand new 30,000 square foot building, dining hall and 'aging' storage unit on the Blue Sky Ranch property in Wanship, 20 minutes northeast of Park City.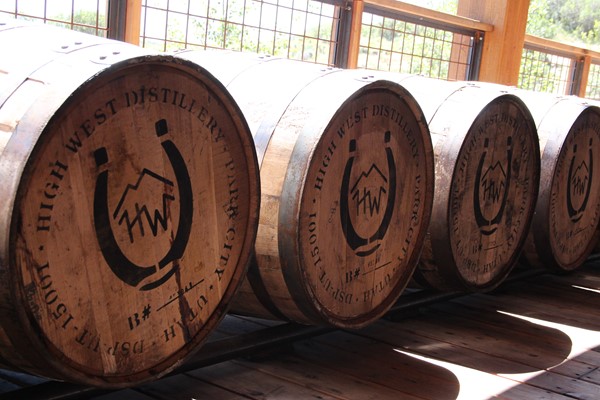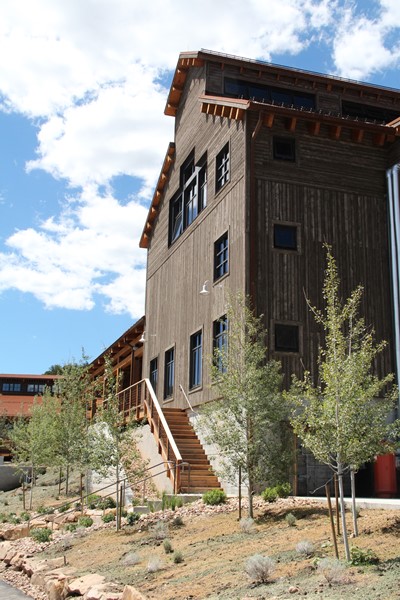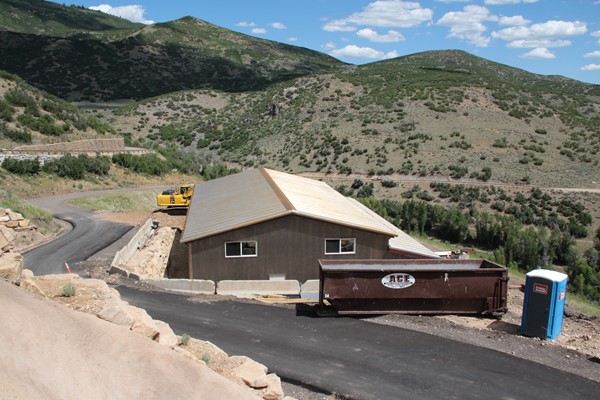 The new space will allow High West to produce 200 thousand bottles a year of varieties ranging from Bourbon and malts to ryes and vodka. Now, I'm no whiskey connoisseur but mix it in drinks like the Dead Man's Boots (Rendezvous Rye, tequila, lime juice, sugar cane syrup and ginger beer) and you've created an instant fan. Plans for the new facility include daily tours and lunch amid mountain views, afternoon breezes and nostalgic architecture. The educational tours, tastings and lunch cafe will be available to the public starting on Labor Day weekend and will run Wed.-Sun. 10 a.m. – 6 p.m. thereafter. Evenings are for events, weddings and private parties.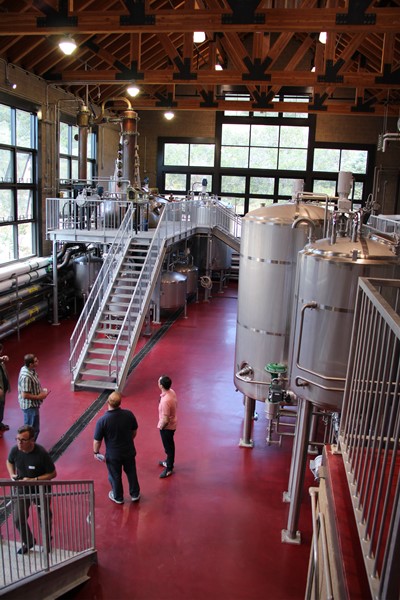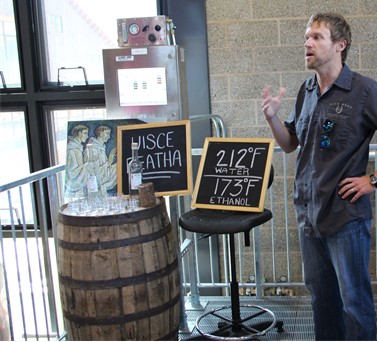 The Blue Sky Ranch itself has major plans. They lured away Jackson's Amangani General Manager Stuart Campbell to oversee the construction of a luxury boutique hotel and plush guided activities like horseback rides to mountain-top banquets. The Ranch will also offer daily activities like skeet shooting, fishing, hiking, mountain biking and yoga in the summer; snowshoe and snowcat tours in the winter.