New Mountainbike Series Comes To Deer Valley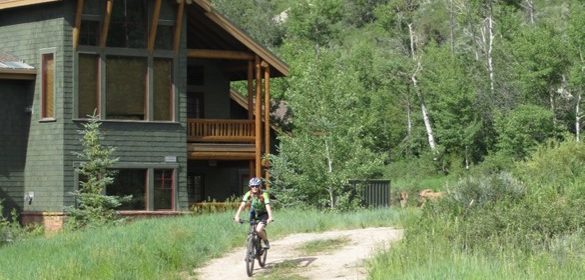 Deer Valley Resort is teaming up with SCOTT Sports for a new Twilight Ride Series. "SCOTT Sports has a long-standing history of being an industry leader in producing state-of-the-art bicycles and biking equipment," said Steve Graff, Ski/Bike Patrol Manager of Deer Valley Resort. "We are excited to partner with them and bring their products to our extensive summer trail system."
SCOTT Sports sponsored athletes will be joining in rides during the series. There are also exclusive contests for product giveaways.
This added series means extended lift hours (4 to 7 p.m.) over four Tuesdays; July 26, August 2, 16 and 23, 2016. Day-of ticket sales start at 4 p.m. for $17. Gold tickets purchased the morning of an event are good until 7 p.m.
All summer Deer Valley services at both Snow Park and Silver Lake will remain open with the Rental Shop offering bike rentals for $21 for junior bikes and $39 for adult bikes. Private biking lessons will also be available, if reserved in advance. Etc. at Snow Park and Signatures at Silver Lake will be open until 7 p.m., as will the Snack Shack which will serve its full menu.
For more information about Deer Valley Resort's SCOTT Twilight Ride Series, head over to the resort's website at deervalley.com.