SIA Relocates to Park City, Utah

SnowSports Industries America (SIA) announced today that they're moving to Park City. The new Utah headquarters lands in one of North America's snow sports capitals to be surrounded by likeminded organizations and businesses.
The final location selection was made by a unanimous vote at SIA's May Board of Directors Meeting after the Utah Governor's Office of Economic Development (GOED) offered up a sweet post-performance Industrial Assistance Fund (IAF) grant where eligible companies may receive up to $500,000 and an incentive range of $1,000 to $3,000 per new job created in the state.

"This relocation is a necessary step to keep SIA at the core of our industry and is a strong indicator of the direction we are taking with the organization's future," said SIA President Nick Sargent. "This move allows us the ability to be closer to our members and other industry stakeholders, while leveraging the synergies found in a snow sports community to develop new programs and strategies for positive industry growth. In addition to these significant business benefits, having the opportunity to ski and ride the Greatest Snow On Earth is a nice perk."

The non-profit trade association takes up residence starting in August, with a small segment of the organization's employees relocating.

Outdoors Brands Welcome
SIA becomes another outdoors icon for the Beehive State along with Armada Skis, POC, Rossignol, Amer Sports (Salomon, Suunto, Atomic, Arcteryx, Wilson), Descente, Black Diamond Equipment, Kuhl Clothing, RAMP/4Front/Surface Skis, Goal Zero, Gregory Mountain Products, Petzel, Scott, SkullCandy, CampChef, Ogio, Backountry.com, and the U.S. Ski and Snowboard Association in Park City.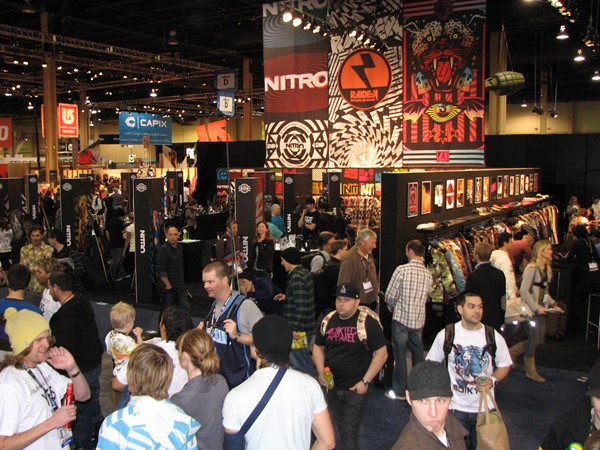 SIA gets a bit closer to Colorado- the home of their annual SnowShow trade convention- by moving to Utah but come on, Folks. Wouldn't it better to just relocate the whole shebang to Utah?!

The specific Park City office location is currently under review and will be announced in the coming weeks.