Alta's Opening Day Delivers. The Ski Season is On!

Photo by Marc Guido, Firsttracks Online
Good things come to those who wait is the phrase that comes to mind. The powder slashes and frenzied smiles on skiers' faces today echoed that belief. While other resorts in Utah eeked out a bunny run or two for opening day this past week, Alta held off as usual until they could promise an Opening Day like any other ski day (in Little Cottonwood, of course).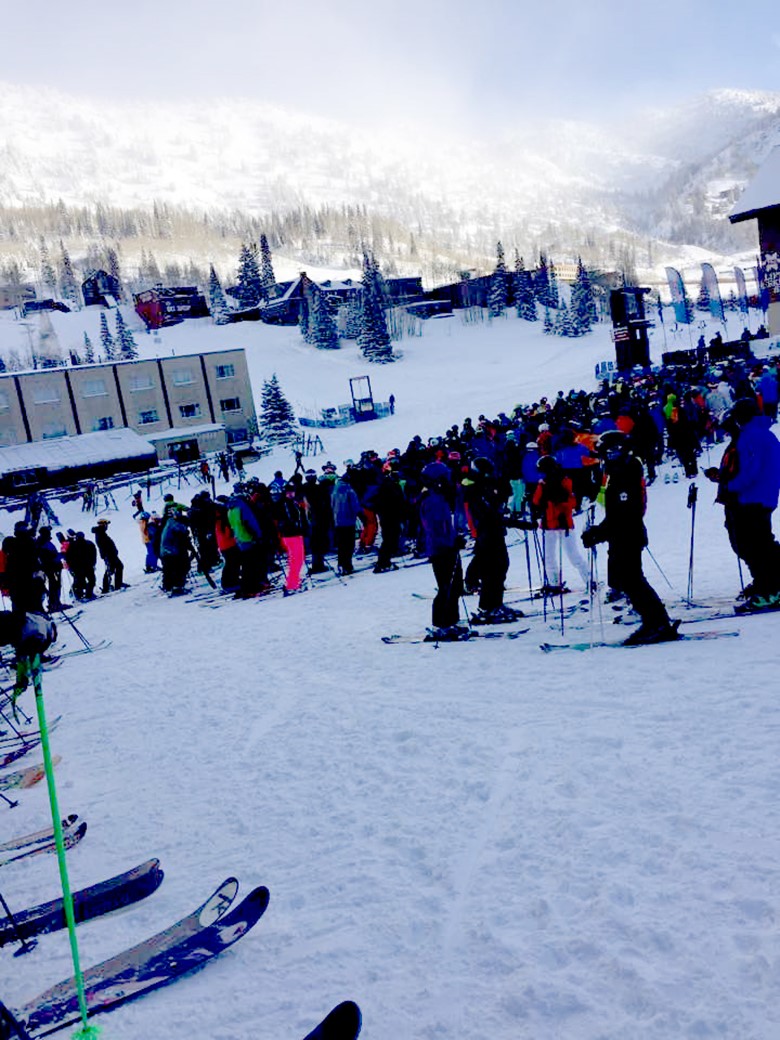 The crowd and anticipation grew. It was the kind of brutally cold morning where your smartphone craps out instantly but your hands are too cold to point and shoot anyway. It was also the kind of cold where standing around is greeted by whines and expletives. But not this morning. Alta passholders mingled with day ticketers (who would soon get their money's worth) as the civilized line grew.

Why Wait?
Alta waited until now for opening day to make sure you weren't just going to arrive for a few lightening laps and leave. When you buy a day ticket here you actually have a real ski day. Alta's tickets are $88, by the way, and will climb to $96 by Christmas.

Collins, Wildcat and Sugarloaf are running but Alta itself is basically four chairs- Collins, Wildcat, Sugarloaf and Supreme. You can ski the entire 2200 acres of mountain off those. Plus, when Alta decides to open Collins and Wildcat, you're not restricted to a couple of greens and easy blue groomed runs. No, you have the entire unrestricted frontside to play including Ballroom.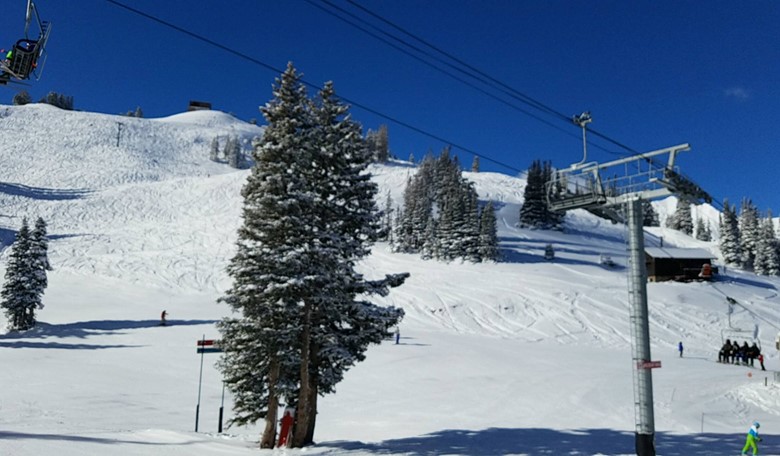 Photo courtesy Marc Guido, Firsttracks Online
Where They Went On Opening Day
People ripped under the liftline, hiked Gunsite, skied trees. There was enough base to keep you floating and away from dangerous stumps and rocks. I'm usually wary about offpiste terrain this early in the season but no one moaned about core shots. Nearly four feet of fresh white stuff fell over the week turning what looked like a dismal November into one filled with promise. There are snow flurries expected Monday and Tuesday and our next big storm is forecast for next Friday.

The backside is still officially closed but if you make it up this weekend you just might be one of the first to track it out.

Say "Hello!" to winter. " J