Ogden Snowboarder Dies In Utah Avalanche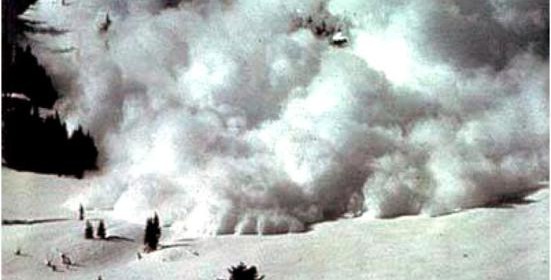 The Wasatch slopes have claimed their first Utah avalanche victim of 2014/15.  A snowboarder was swept away yesterday after he and his buddy triggered a slide in Hells Canyon near Snowbasin Resort, accessed from the Mt Allen Tram gates.

Twenty-one-year old Blake Ford was found by Snowbasin's ski patrol rescue dog an hour after the 1800-foot avalanche. He was apparently pushed through a narrow gully and buried under three feet of snow. Both men headed out of bounds without backcountry gear or beacons, into an area that has been known to claim lives. Not a smart move. Ever.
Utah mountains saw seven human-triggered slides yesterday alone as eager backcountry skiers skinned out on this bluebird powder day. However, the two feet of fresh powder on top of our thin snowpack has created some scary, slab avalanche conditions.

The beehive state averages about four avi-related fatalities a year and experts are begging folks to stay on lower-angle terrain for the next few days when they go out of bounds to avoid reaching that average.

Weather forecasters are predicting balmy temps in the 50s this weekend and next week with no winter weather in sight. Of course, that can change in an instant. Just take the time to check in with the Utah Avalanche Forecast Center hotline before choosing your route.