RIP Freeskiing's Jamie Pierre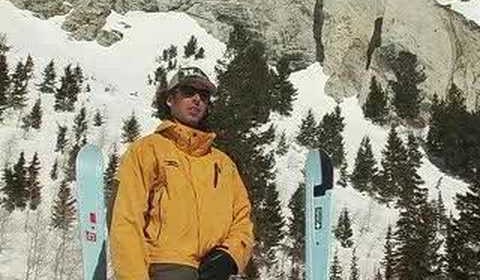 Facebook and Twitter are lit up tonight. News of Jamie Pierre's death today at Snowbird Resort spread hard and fast. Even his Wikipedia page has been updated with his demise. Condolences went out to his wife, two kids and the rest of his family. Utah ski locals are still in shock. The specifics are here in the Utah Avalanche Center report.

Pierre triggered a slide in Snowbird's Gad Valley after traversing over from Alta Resort with his snowboard and a buddy. Both areas are closed but riders regularly hike and ski their slopes before the lifts fire up. The slide swept him over a cliff. He wasn't buried so avi gear wouldn't have helped. The snowpack is extremely unstable with about a foot of new snow sitting on top of a crappy October layer. Anyone bothering to check with the UAC would know to stay out of the backcountry. Danger was 'considerable to high' today.

In addition to the avalanche at the Bird, there were three other human-triggered slides at Alta. One guy shattered his pelvis on Gunsight. Little Chute slid and spit out a couple of skiers uninjured. Baldy Shoulder also saw action.

According to one local, there were hundreds of riders hiking around Alta without avalanche gear. Please bring at least your peeps and shovel if you're going OB and check with the UAC. They aren't reporting for the hell of it. It's for us. Use them.

Alta is now closed to hikers and the Bird was never open to them so please stay off their slopes. You'll have to wait until Alta officially opens November 18.

Pierre is best known for his record-breaking, 255-foot stomp on the backside of Fred's Mountain at Grand Targhee, Wyo. The Salt Lake skier had recently moved to Big Sky, Mont.