Summit County Approves Vail's Interconnect Gondola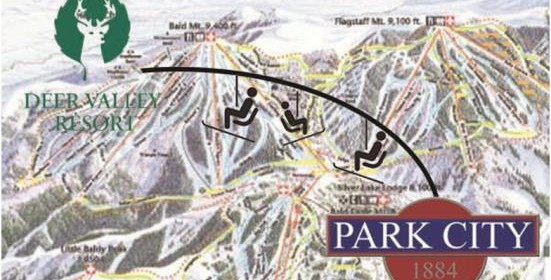 Park City is going to look like a gigantic construction zone if everybody gets their way this summer. First, there's Deer Valley Resort's plan to link Main Street to Silver Lake Village either with one gondola or two gondolas (one that would replace Silver Lake Express chairlift, and another that would scoot from Park City's Old Town Transit Center to the top of Lucky Bill ski run). The gondola's meant for those staying in DV's mid-mountain homes and lodges. It would make it easier to dine and play on Main Street during their stay. The proposed transit would take 15 minutes and run 7 a.m. to 11 p.m.

Second, there're Vail Resort's multi-million dollar improvement plans for Park City Mountain Resort and Canyons Resort. Summit County has already OK'd the interconnect gondola that would link the two areas into one mega-resort. All VR needs is the green light from Park City municipal and they can go ahead with the eight-passenger bucket. There really isn't anything legally that could get in the way. At issue now is how it's going to look.

The gondola cars would be mostly silver-grey with a red stripe to match PCMR's branding colors and the windows would be made of non-reflective grey glass. VR's Blaise Carrig promises you would have a hard time seeing it from in town. The 18 lift towers will also be coated with non-reflective neutral paint. The gondola presentation is on the City Planning Commission meeting schedule for February 25 if you want to eaves drop.

You can expect closures of some of PCMR's and DV's signature biking and hiking trails this summer when the digging starts. Look to both resorts and Mountain trails Foundation to notify folks about reroutes and closures.