Dog Parks Are Not A Solution

Dogs at large is in the news again in Park City and it's making me sooo angry. The shortsightedness of all involved is nauseating. More dog parks- but, hey, this new one will be larger- is not the solution. Obviously the haters will continue to hate and make off-leash life irritating for pet lovers. Adding yet another space for poorly behaved dogs to run amuck while irresponsible owners turn a blind eye is NOT the answer.
The Park City Council in response to whiners complaining about the "state" of the Round Valley area is to take a huge swatch of land and put a giant fence around it. Can NO ONE see that the reason the dog parks are underutilized and there are a constant parade of pooches on our trails is because we actually want to BE with our dogs?? BE as in run, bike, snowshoe, hike, ski with them. Not stand around or sit on a bench while dogs chase other dogs or tennis balls for 15 minutes.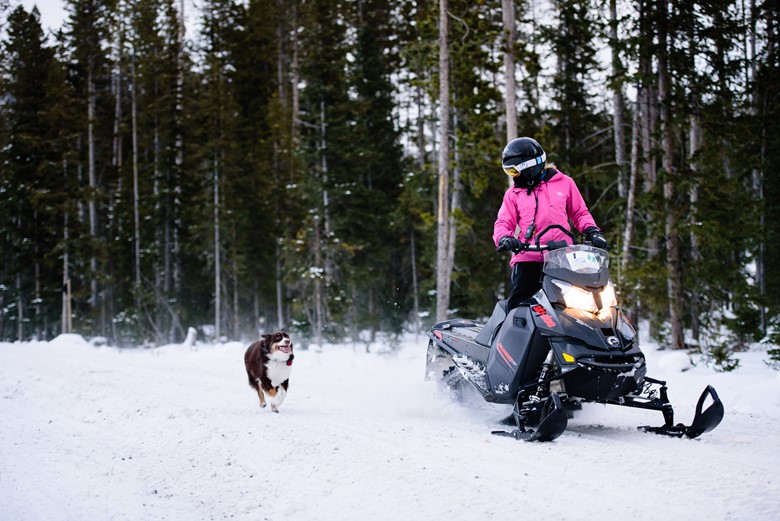 Photo by Whitney Lewis Photography
I'm quite satisfied with Millcreek Canyon offering off and on leash days. This gives those who cringe around dogs the confidence to venture forth on 'even' days knowing they won't be molested by a happy, tongue-lolling lab and those of us who need the exercise, the ability to schedule days when we know animal control won't harsh our outdoor buzz.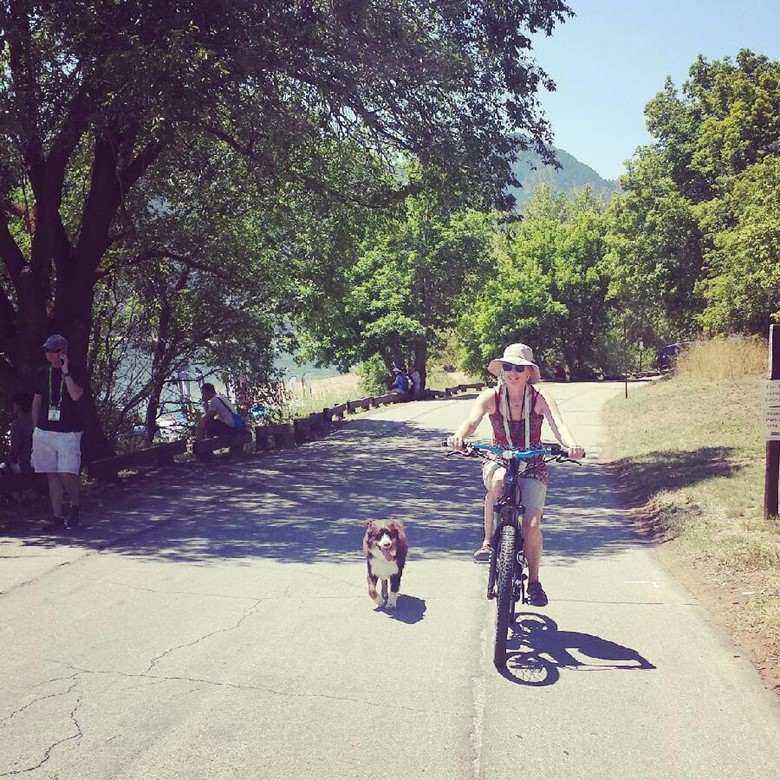 The current Summit County leash laws maintain that dogs must be on-leash at all times unless in a dog park or the new Run Amok gated trail. There goes biking or skiing with your dog. Does your dog like to paddle around in ponds or chase bubbles in a stream? Can't legally do that in Park City without dragging you around by the leash. I feel fortunate that my dog is highly trained and responds to commands off leash. There's a little known clause in our leash laws that allow eCollars. These are considered a leash so long as you carry a hard tether with you at all times. I have one on Takoda whenever we're at play.
But don't just run out to grab one of these babies and call it good. You need to know how to use a shock collar (the high-end ones have a 'pager' button that vibrates if you are uncomfortable with the short zaps) and you need a dog that is responsive to it. I work with an amazing trainer at Live Oak Dog Obedience that whole-heartedly believes in the usefulness of a "shock collar" when outdoors and in public. There's no better way to get your pet's attention. You can yank on a collar all you want but once your dog zeroes in on another dog or critter you're more likely to strangle him than steer him away. An eCollar is a wondrous tool if used correctly.
Top Reasons To Hate Dog Parks

Aggressive dogs, ill-behaved children chasing dogs, poop piles, diseases, lame people, boring landscape.
I suppose a dog park serves a purpose if you own an unruly dog that has no manners in public and you still need them to run because you don't have a backyard or time to train him. Actually, it gives dog owners an excuse not to train their animals. There has not been a single time I've been in a dog park that there wasn't some fight that broke out. Oh, and I love it when owners say, "That's just dogs being dogs, they're just positioning-determining dominance." Oh, hell no. My dog will fight back if he's attacked and it's not ok. I don't want him torn to shreds nor do I want to pay your vet bills if my dog wins. On trail, he's rarely met by an aggressive dog because owners who hike offleash usually (can't say always because there's always that 'one' who makes the rest of us look bad) trust their dogs to behave; and so we can trust them too. I personally have learned my dog's cues and know when to step in and snap on the leash.
Keep in mind that there are laws in place that go above anything animal control does. An owner is 100 percent responsible for problems their dog may cause. If you don't want your dog executed or slapped with a giant medical bill you're going to make sure she behaves. Why do we have to grant Big Brother license to interfere further? There is no reason to station police and animal control at trail heads, on trails themselves and at parks just to accost pet owners. I was tossing a Frisbee for Takoda on a snow-covered field at a local (empty) park when no sooner had he brought back the second throw when a control van rolled up, an officer jumped out with ticket clipboard in hand, and brandishing an accusatory demeanor. Takoda trotted lovingly over to him as I displayed the eCollar remote around my neck. He still reached down and felt for the actual collar just to be sure. Really? There wasn't a single soul in sight. It was 9 a.m. on a snowy Tuesday morning when kids are in school and everyone else is at work with their heaters roaring. Don't you have someplace better to be? Wouldn't a driveby suffice in this instance? This is the current (hostile) state of affairs in Park City.
At one point in this three-year battle, pet owners proposed a type of licensing where we would run our dog through a series of obedience tests (or maybe they use the AKC's Canine Good Citizen certification process) to prove how great we already know they are and the city would grant off-leash rights to dogs who pass; revoking a license if an issue arises with that dog. What a killer idea!! Where did that one go? There are enough dog parks for the dogs who can't pass. And there are plenty of local trainers who can help them pass if they really cared. It's time to stop penalizing good dogs and forcing them into quarantines decorated to look like freedom.
Off Leash Solutions-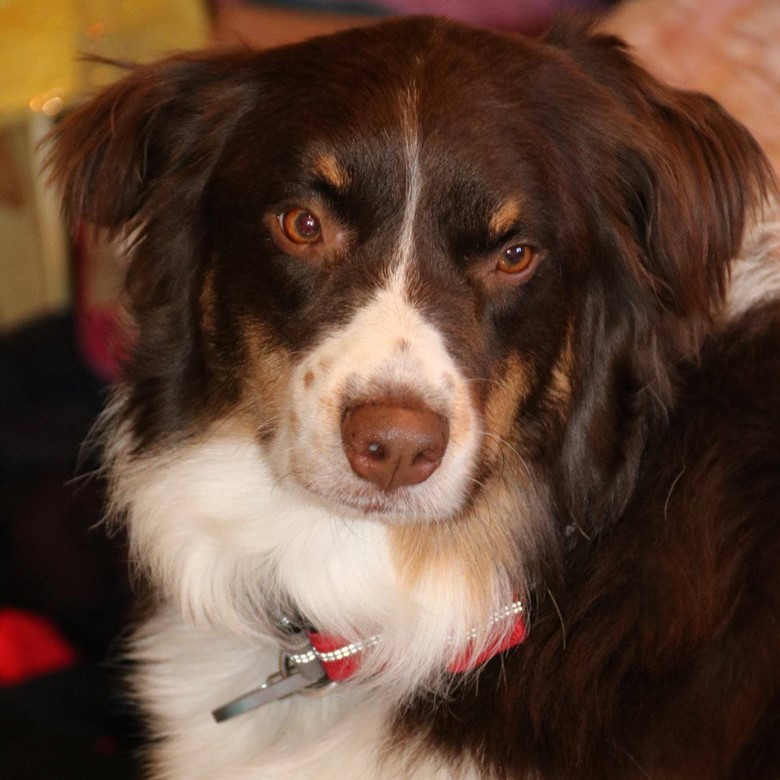 Ruffwear Quick Draw– Let him carry his own leash. The Quick Draw is the ideal solution to hands-free leashing. He carries his own! The short leash attaches and wraps around your dog's collar. Pull the tab for quick release from the Velcro and voile. It also has reflective striping for added attention in the dark. $19.95.