Top 10 Pet-Friendly Restaurants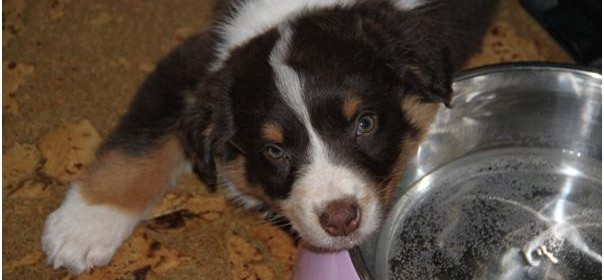 I've always wondered why pets are not allowed on a deck or patio at restaurants. The lame-o excuse is often 'health code restrictions'. I recently ate at a place in San Luis Obispo where the hostess made me tie up Takoda clear on the other side of the street. Not only was I distracted from my food out of worry but he was getting himself tangled ever 5 minutes and I would have to get up and walk over to help him. Eventually, our amazing waiter rolled his eyes and said we could put him right next to us. If having a dog near you – outside; where people go to smoke, drop trash, let their kids run amock- is truly unhealthy then why have many counties in California altered their rules to allow for your best friend to hang with you while you dine?
Even in Park City- aka Bark City- restaurants are reluctant to admit it's because they don't like dogs and not because of some out-dated health code that they deny us our pooches' company. Only one place that I know of not only embraces the opportunity for good karma but goes the extra mile by providing dog treats and bowls on the patio. It's appropriately named…Good Karma! Not surprisingly, the Indian restaurant in the Prospector area is a locals' fave, especially on warm summer mornings for breakfast. The food is delish whether you choose an omelet or a kabob.
If you know of other good doggy dining spots in Utah, please share. In the meantime, here's a list of the top dog-friendly restaurants in America published in Petside.com. You can go to their site for detailed descriptions on what makes these establishments wag our tails.
1.    Pat Troy's Ireland's Own – Alexandria, Virginia

2.    Fetch Bar and Grill – New York, New York

3.    Aster Cafe – Minneapolis, Minnesota

4.    The Regal Beagle – San Diego, California

5.    The Ginger Man – Dallas, Texas

6.    Fiery Ron's Home Team BBQ – Charleston, South Carolina

7.    Lazy Dog Cafe- Multiple Locations, California

8.    Van Dyke Cafe- Miami, Florida

9.    White Dog Cafe – Philadelphia, Pennsylvania

10.    Back Bay Alehouse – Atlantic City, New Jersey