Parents Guide to Utah Summer Camps!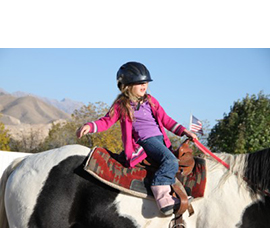 Ah, the summer. The green, the trails, the sun, the dogs, the kids screaming for attention. School's out which means you're in. But cut yourself a bit of slack and enroll Junior in one of the many Utah summer camps happening throughout the state. Don't feel guilty. You were never meant to play at a fourth grade level 24/7.
The list below is by no means all-inclusive so if you know of a camp, feel free to add it in the comments section!


Youtheater Summer Programs
Egyptian YouTheatre Summer Camp is where children learn confidence and collaboration, while they expand their innate creativity through theatre arts in fun-filled days. Camps are offered to various age groups and interests (Drama or Musical), with exciting camp electives each day such as stage combat, improve, stage make-up,  puppetry, Shakespeare, acting for film, and so many more.  This summer, YouTheatre offers single week as well as more extensive multi-week camps. All camps end with a production on the Egyptian Theatre stage in Park City.  More information and Registration can be found at http://www.egyptiantheatrecompany.org/Youtheatre/


Camp Invention 
The Camp Invention program at Weilenmann School of Discover and Parley's Park Elementary in Park City is a week-long adventure in creativity that immerses children entering grades one through six in exciting, hands-on learning disguised as fun summer activities. Led by local educators, boys and girls are challenged to explore connections between science, technology, engineering, and innovation. Participants might spend their time creating and "selling" items in a virtual world that will benefit their avatars' lives to learn about economics in the real world; or deconstruct gears and guts and upcycle them into exciting new innovations, then learn how to market them to peers. Or design design life-saving devices, marine exploration vehicles or rocket ships. Early and alumni registration discounts are available. Spaces are limited. For more information, call 800.968.4332 or visit www.campinvention.org.
YMCA Camp Roger
Camping at the Y is a fun and unique experience that gives children and teens the opportunity to discover their full potential, meet new friends, play and create memories that last a lifetime. Through camping children and teens explore nature, become a community and develop confidence, independence, leadership and social skills. Archery, arts & crafts, hiking, Team building, mountain biking, orienteering, swimming, horseback riding & more. There's even a family camp in July if you just can't bare the separation. Camp Roger's first session begins June 7.  Register online at www.ymcacamproger.org or call 801-839-3384.
 Park City Coop Preschool Camp

Even tiny tots get camp. For four days each week, the wee 3-5 year olds can explore a unique theme that encourages learning, creativity, adventure and fun.  Camps are from 9:00 – 12:45 Monday through Thursday. All camps are open to the general public. www.parkcitycoop.com.
Park City Ice Arena Skate Camps

Who says you have to hang up the skates in the summer? PC Ice Hockey is hosting two new summer programs that won't break the bank. Summer Ice 2015 includes 11 skills and drill sessions, 5 drop-in sessions, 6 power skating sessions and 12 off-ice training sessions for a total of 34 sessions for just $200. Don't worry about missing sessions. Even if you make 1/2 of the sessions, it is still tons of skating. The Girls Summer Ice 2015 is a new all-girls program that includes 8 hockey ice sessions and 6 power skating sessions for $140. Go to www.pciceminers.org and click on Register on-line to sign up now. Hurry. The Summer Ice 2015 session is limited to the first 80 players and it sold out last year.

Pre-Competitive Figure Skating Camp:  
Ages 5 & up. Must have passed Basic 5 or Blizzard.  July 28 – Aug. 1, 8:30am-2:45 pm
Competitive Figure Skating Camp:  Ages 8 & up.  Must have passed pre-preliminary Free Skate & be working on an axel.

Park City Dance Academy
Junior Dance Camps for 7-18 yo:  $140.00, Monday-Thursday 12:30 p.m.- 3:30 p.m., July 6-9 & August 3-6
Princess Camp for 3-6 yo  July 6-9 & August 3-6
Ballet Intensive, Intermediate and Advanced dancers, age 9-18. http://www.parkcitydance.com
Kimball Art Center Classes
Create Your Vacation at the Kimball Art Center this summer.  All day summer art camps are available for 6-10 years olds. Available Monday – Thursday, June 8 – August 13, 2015.
Dozens of classes are available for tots (3-5), kids (5 – 10), tweens & teens (11 – 17), families (all ages) and adults. Whether you want to learn how to paint, sculpt, draw, photograph, mosaic or make ceramics, there is a class for everyone. 435.649.8882 or www.kimballartcenter.org.
Dance Tech Studios
Dance Tech Studios, Park City's premiere dance program and facility, is offering summer dance camps/intensives for girls and boys, ages 3-18. Whether your child's interests lie in "Princess Dance Camp" (ages 3-6) camps where girls explore ballet, jazz, tap and creative movement, or in the exclusive and highly demanded "Boys Xtreme" hip hop/breakdance camps incorporating all the latest "tricks" taught by the finest hip hop/breakdance guys. Little man camps are for "guys only" ages 5-14 (age groups are separated).  If your child is interested in trying all forms of dance and a truly unique experience, the "Dance Intensive" program is for dancers 5-18. Dancers will receive professional training (beg-adv placement levels) in Ballet, Jazz, Hip Hop, Contemporary, turns/leaps, flexibility, yoga/Pilates for dancers, Cardio conditioning, choreography and much more. Camps are held Mon-Thur.
Pre-Registration is required for all camps and is limited.  www.dancetechworld.com or 435.655.9213.
Creekside Kids Academy   

Park City/Heber:  Two locations to accommodate any child, ages 6 weeks-12 years.  All three locations provide bussing to/from summer programs if needed.  Bussing space is limited. Summer Camp Weekly Themes Include: Camping, Dinosaurs, Under the Sea, Science, Kids in the Kitchen, Sports, Critters & Creatures ….and more. Half-day or full-day options, Daily, Weekly, Monthly enrollment.  Hiking, Biking/Triking, Yoga, Regularly scheduled field trips to: Hogle zoo, Utah Olympic park, Wheeler Historic Farm, Museum of Ancient Life, Community Gardens, State Parks, Creamery etc.  www.creeksidekids.net or (435) 655-0195.
Summer Camps at Swaner Preserve and EcoCenter

Swaner Preserve and EcoCenter provides a wide range of summer camp opportunities for youth in K-8. Camp topics include outdoor exploration, environmental education, science, robotics, art, and stewardship. In addition to campers, teens in grades 9-12 can apply to be teen camp counselors and help camp staff lead camp activities and keep campers safe. www.swanerecocenter.org or 435-252-3576.
Deer Valley Adventure Camp
June 8 through August 19 (closed July 3 & 24) for children two months to 12 years of age, offers creative and challenging activities and interests to ensure campers have fun while learning.  Summer Adventure Camp is located in Snow Park Lodge at the base of Deer Valley Resort. Counselor ratios are one to three for infants, one to four for toddlers and one to eight for older children. Exciting field trips are planned weekly to explore a variety of recreational resources in the area. Hiking, mountain biking, basic biking skills*, swimming, rollerblading, scavenger hunts, wet and wild water games, volunteer projects and creative arts and crafts are all part of this fun and educational program. www.deervalley.com or 435-645-6648.


Up With Kids
The Up With Kids children's theatre award-winning curriculum is always "G-Rated" and family friendly. They do produce plays only a parent will love but it's not about you it's about the kids and they make sure everyone has a part. It's all for fun rather than talent training. The full-day camp is packed with kids of all ages and in Park City they use the Ecker Hill pool in Park City for afternoon swims. The kids are divided into peer groups during the day so your little ones aren't trampled during rehearsal. Director: Lacey Scott, 801-884-6555, http://upwithkids.com/summer-camps/
PC Marc (Park City Racquet Club) Summer Camps
Full-day adventure camps, skate camps, tennis, swim lessons and more.  Please visit http://www.parkcity.org for more details.
Basin Recreation Summer Blast Camps
Basin Recreation offers a variety of camps for the athlete, the outdoor adventurer, the dancer, and the youth ages 3-14 who just want to have a ton of fun during their day:  basketball, soccer, tennis, mountain biking, swimming, water camps and more. Camps begin and end at Ecker Hill Middle School (bus turnaround or gym), Trailside Park (upper or lower field or tennis court) or specific Trailhead as indicated. http://www.basinrecreation.org/summer_camps.html
Rowland Hall Summer Camps
Rowland Hall SummerWorks provides an active and engaging day camp experience from June 8- August 14 for Rowland Hall students and students from across the Salt Lake area.  Campers between the ages of 4 and 15 will find a range of activities and options that allow them to design a summer around their specific interests and imaginations.   Our week-long sessions and half- and full-day options makes SummerWorks an accessible and convenient option for parents looking to build a fun and flexible summer schedule. http://www.rowlandhallsummer.org/
Kids Tri Camps
Offering two, multi-sport triathlon camps for kids, ages 5-12 years old, June 22-26 & August 3-7, designed to introduce multi-sports training in a positive and fun environment.  All athletes will receive training in swimming, biking and running and how to transition between events.  www.trikids123.com.
Red Butte Garden
Learn something new, make good friends, be inspired and have fun. These weeklong, half-day and full-day camps for K- 6th grade combine the excitement of the natural world with science experiments, art projects, Garden exploration and the simple joy of the outdoors. Camp registration is required. (801) 581-8454 or http://www.redbuttegarden.org/summer_camp
Hogle Zoo
Come spend a week at the zoo. Camps offer a fun educational way to spend your summer. They include special animal encounters, crafts, and other activities.  K through 7th grade.  http://www.hoglezoo.org/education_programs/zoo_classes#Camps


Tracy Aviary
Join Tracy Aviary for an Avian Adventure during the half-day or full-day week-long summer camps for children going into Kindergarten through 5th grade. Each camp has a different theme, but all are packed with bird-related crafts, projects and games. Campers will also spend their time learning about and experiencing nose-to-beak encounters with Tracy Aviary's feathered friends during flighted bird shows, keeper talks and special bird feedings and an intimate experience each day with one or more of our famous Bird Show avian ambassadors.  http://www.tracyaviary.org/camps/

Ballet West
The Ballet West Academy offers a fun, stimulating dance experience designed to increase the strength and technical abilities of both male and female dancers between the ages of 3-26.
The six-week intensive session June 22 – Aug. 1 is held at the University of Utah's Alice Sheets Marriott Center for Dance. There are also a series of Fantasy Camps at Trolley Square for 4-5 year olds. The different themed weeks will enhance your child's art, dance, and learning experience with a special in-studio performance held on the last day. Students will incorporate ballet-based movements and imaginative art work to explore the world of princesses and fairies. https://www.balletwest.org/academy/summer-programs

Thanksgiving Point Camps
Thanksgiving Point has a broad variety of unique summer day camps.  With exciting themes such as Design, Robotics, Space, Gardening, Dinosaurs, Music, Legos, and more for K- 12, if you can't find what you're child wants to do here, then it probably doesn't exist. http://www.thanksgivingpoint.org/daycamps

Utah Olympic Park
The 5-day Freestyle Summer Camp for ages 7-18 years old is like no other in the state. Go big with FLY Freestyle for fun-filled days of freestyle and freeride water ramping into the Big Air Pool and bouncing on the trampolines. Utah Olympic Park's coaching staff are made up of top-level freestyle and freeride skiers. Participants will master new tricks, catch air and have a great water ramp experience. Camps are designed to help athletes of all abilities become more confident in the air and on their skis in the water so they're ready when the snow flies. The Fundamentals Camp introduces kids to multiple sport experiences and reinforces physical education, agility, balance and coordination.
Depending on the week, kids get to try baseball, tennis, swimming, karate, team handball, golf, skating and curling in addition to gymnastics two times per week and an opportunity to do freestyle into the Big Air pool at the Utah Olympic Park. Alpine ski equipment, helmet and skate board equipment recommended but not required. There are also individual, half-day intros June 1-Spet. 27 to freestyle if you only want a taste. http://utaholympiclegacy.org/park-activities/

JCC of Salt Lake Summer Camps
Kids don't have to be Jewish to experience this well-organized, exciting and social summer camp program. Camp K'Ton Ton for 2-5 year olds and Bernie Camp for grades 1-10 focus on friendship building and creating social and life skills while making the most of up to nine weeks of summer. Pick your weeks. Older kids are full day, every day; the younger ones can be full or half day, three or five days a week. All sessions include swim lessons in the immaculate JCC outdoor pool. http://www.slcjcc.org/youth-a-teen/summer-camps

Wasatch Kids Camps

Wasatch Kids offers day camp summer field trips throughout the Salt Lake valley for kids ages 5-16. Kids will hike, swim, tour the Spaghetti Factory and Humane Society, climb and splash at Cowabunga, and tons more fun. http://www.wasatchkidscamps.com/

Natural History Museum of Utah

Adventures in the Natural World NHMU Summer Camp brings science and nature based camp experiences to your kids, K-8th. The week-long half-day or full-day camps take full advantage of the Museum's exhibits, outdoor spaces, and the natural environment of the foothills. https://online.nhmu.utah.edu/summer-camp-2015/sc15-camp-landing-page.

Momentum Climbing Camps

Three locations for kids 4-16 to scramble- Lehi, Sandy and Millcreek. From 8:45 a.m.- 1 p.m. kids play games, boulder, swing from ropes, and of course climb. https://www.momentumclimbing.com/summercamp/

Club U Summer Camps

Feel like a college kid when you take a camp on the University of Utah campus. Technology, nature, adventure, theater arts, space and music are just some of the well-thought out programs for kids 5-17, June 8- Aug. 24. https://continue.utah.edu/clubu/clubu_classes

Summer Performing Arts Day Camp Classes

Hale Centre Theatre offers three sessions of summer camps for students ages 6-18. Two-week sessions are offered in June, July and August. Each camp runs Monday through Friday from 9:00 a.m. to 4:00 p.m. A half-day option is available from 9:00 a.m. to Noon or 1:00 p.m. to 4:00 p.m. Classes include Acting, Singing, Theatre Dance, Voice, Theatre Art, Stage Combat, Magic and Audition Techniques and culminates with a talent showcase. http://bit.ly/1IpSFAv.

Camp Cranium Summer Camps

Learn the wizarding world of science through cooking, magic, art, and more at the Leonardo Museum. Kids 5-18 can spend the days from June 15- August 14 exploring programs built to inspire your not-interested-in-anything-but-boys daughter and your rambunctious, video-game inhaling son. http://www.theleonardo.org/exhibits-programs/camp-cranium/