Chocolate Ricotta Malt Recipe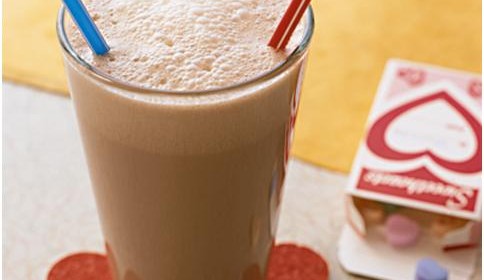 I'm no food blogger but I had these and couldn't find the recipe online anywhere to "PIN". They're perfect for a warm, spring day. Figured I would add to the noise. These are sooo delish!
Makes 3 cups. Time: 10 min

2 c. ice cubes
1 c. part skim ricotta
¼ c malted milk powder
¼ c chocolate syrup
2 tbl skim or 1% milk
1 tsp vanilla extract
Blend all ingredients until smooth (not bits of ice left). Pour and serve.