Climb 4 Life – Sept. 14-16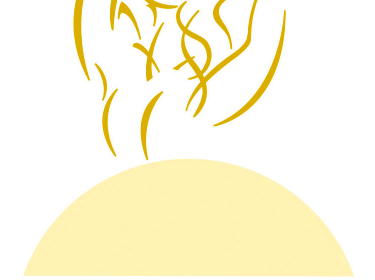 The HERA Climb 4 Life is swinging back into Utah next week and if you've ever thought of learning to climb, meeting fellow climbers, getting your kids to climb, learning outdoor photography or just spending the weekend with a great group of people then you absolutely MUST join this event. Trust me on this one. I love events and the Climb 4 life is one of my all-time favorites. And now, the event, held every year in September to raise money for ovarian cancer research, isn't just about climbing.

It's three days rather than four this year and instead of holding the activities on Friday and Saturday, they've moved them to Saturday and Sunday to make it easier for people to attend. My first Climb 4 Life was about getting women on rocks; now it's about encouraging men, kids and chicks to explore the outdoors along the Wasatch whether climbing, hiking or taking photos. Yep. You heard right. I'm going to be taking outdoor photos this time around. How could I resist? New this year is a component where participants can spend the time with professional photographers, videographers and trainers, tweaking their photo skills. I'm going to be splitting my day shooting and learning how to better use Photoshop to edit my pics. Olympus Visionary sponsored Jay Kinghorn will lead the weekend along with Jeremiah Watt, and Black Diamond Photo Editor Sandra Salvas will be delivering a presentation on "What Makes A Great Photograph" on Saturday. The whole weekend is just $60 and it goes to a valiant cause. The price is miniscule for what you get and – if you raise $250 in donations – you can also take part in a raffle guaranteed to net you more than that in swag. There are parties Friday and Saturday nights and a Sunday afternoon closing party. I've always gone solo, but you can form a team. Basecamp is the Black Diamond Equipment parking lot. You can register there on Friday night but it's better to do it online beforehand. Once you sign up, you get a goodie bag and an itinerary that includes two days with some of the best guides in their respective fields.

If you can only spare one day, bring out the fam for a "Families with Children Half-Day Climb"on Saturday (1-5 pm). It's $30pp and you still get the Saturday night party and a goodie bag. Children of all ages are welcome to climb with their families and the personal guide from Utah Mountain Adventures. Maybe you want to climb a little harder or you have no interest in climbing at all but you child does? Drop Junior at Rockreation Indoor Climbing Gym on Saturday for the Kids Indoor Climbing
for ages 5 – 18. They'll climb from 1-5 p.m. for $30 per child. Parents/legal guardians must fill out a waiver, but they don't need to remain. That's cheaper than most babysitters! You do need to register your child beforehand to make sure there are enough participants and coaches. Contact Jessica at jessicakinghorn@gmail.com or 801-505-5273.

Finally, you can also spend two days hiking places like Grandeur Peak and Gobbler's Knob if you would rather keep your feet on the ground. Hiking guides from the Utah adventure nonprofit SPLORE will break you into groups depending on experience, ability and interest. Again, it's $60 and that includes everything.

Click here to see the rundown for HERA's Climb4Life.