Get Ready to Get Out with Outside In Aspen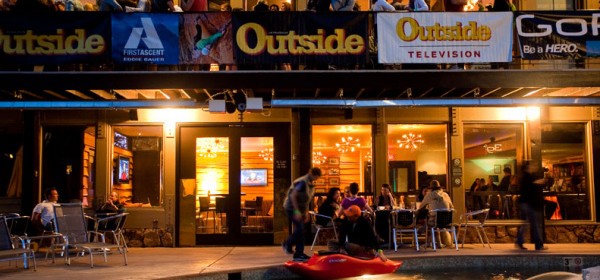 It's May in the mountains. A time traditionally referred to as "Mud May" or Mudseason. The locals head to warmer climes while their trails dry out and visitors choose to ignore the sleepy time in exchange for higher prices and more predictable weather. In other words, places like Aspen are dead. But what people from big cities don't get is that shoulder seasons are some of the best times to visit a resort town, and Aspen, Colo., is heading up that awareness campaign.

"The idea was to have something like the Teva Mountain Games in Vail," said Campbell Levy, one of the original organizers of Outside in Aspen which takes place this weekend (June 8-10, 2012). "It attracts a big audience to Vail at a time when not a lot of people go. You know, because it's nice out but not quite summer." Rather than copy the Mountain Games formula, however, Aspen partnered with Outside Magazine to create an event that would not only attract off-season tourists but address a black hole in the sporting community. "The [Teva Mountain Games] is great if you're an expert. Otherwise, it's boring," said Levy.

Outside in Aspen not only lures guests during a time they might not typically visit but it caters to those who want to learn new adventure sports. "How many times do you get to hang out with pro athletes, drink beers with them, listen to panel discussions about adventure and have the town to yourself?" said Levy.

Beginning with a slideshow by adventure sport photographer Lucas Gilman and welcome party at the posh Sky Hotel, the real challenge kicks off Saturday with 10 different clinics:

Rafting // Kayaking // Climb a Fourteener // Stand-up Paddle Boarding // Mountain Biking //Road Biking // Rock Climbing // Ski/Snowboard Independence Pass //Hiking // Trail Running// Fly-Fishing //Adventure Dog Workshop //and the newest addition-Adventure Sports Photography // 

The clinics are repeated on Sunday so you don't have to stress about choosing one activity over another.  They cost $100 each for a five-hour session with a pro and a sack lunch. It doesn't get more reasonable than that. "You can get quite a bit out of it," said Levy. "The event is accessible. You can learn a new skill and be hooked for the rest of your life in just one weekend." There aren't a lot of places where a person of any ability can go without their own gear, have some pro teach you their ways, and do it in a beautiful locale like Aspen at unheard-of Aspen prices. Who would have thought you could stay right in the heart of the action for less than $100/nt?!

The fest concludes with an adventure symposium that features world-class athletes sharing their experience and insight on the role explorers and athletes play in social activism and philanthropy and the current state of adventure sports. Perhaps you could be part of that future with your new-found passion for white water kayaking or standup river paddleboarding? But Outside in Aspen isn't just for newbies. Many come just to ride shotgun with their heroes like Mountaineer Jake Norton, back from his latest jaunt up Everest, Team Nike Mountain Bike Champ Sari Anderson or Christy Mahon, the first woman to ski all 54 of Colorado's 14,000 foot mountains.

After three years the idea is starting to take hold. The crowd is predominantly from the Colorado Front Range but as people get wind of the event, organizers are welcoming people from all over the country. "Outside [Magazine] provides a lot of cache. They bring the athletes, sponsors, prizes and vibe," said Levy. Then you have the basecamp with a kids nature corner, live music, beer garden, exhibits, Outside's Buyers Gear Guide showcase and free chair massages. Families and even pets (thanks to Planet Dog's Adventure Dog Workshop) will find all sorts of fun things to do in Aspen this weekend without blowing their summer vacation budget.

For the detes and to book lodging go to www.outsideinaspen.com. Follow Facebook or Twitter @OutsideinAspen) for the latest updates on athletes and activities throughout the weekend.

Where to Stay:

Limelight Hotel– The cozy, family owned ski lodge has spacious rooms, included continental breakfast, beautiful pool and hottubs and a staff that knows how to care for guests. Pets are welcome!

Molly Gibson Lodge – Smack in the heart of downtown Aspen, with three Jacuzzis, a heated outdoor pool and a full buffet breakfast every morning, your family and pets may never want to leave.

Hotel Aspen– The intimate, contemporary hotel recently renovated; redoing the rooms from the core and adding Buddha beds and water features to the outdoor deck. Fido even gets a welcome treat bag on arrival.

Where to Eat:

The best way to save money dining in Aspen is to order off the bar menus. Practically every restaurant in Aspen has one. After that, try grabbing a seat at Ajax Tavern, CP Burger, Taster's Pizza, the Justice Snows in the Wheeler Opera House or plan ahead and snag a sandwich for later from Grateful Deli.