Jibbin' For Juniors at Canyons Resort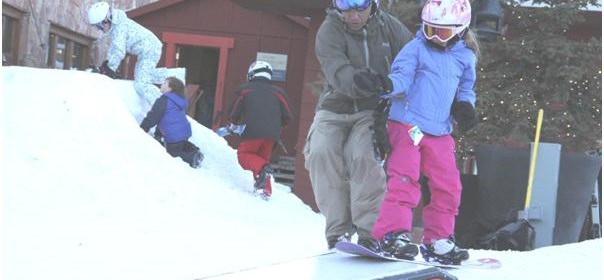 The kids are dying to learn how to ride a box? They don't want the day to end? Let them do laps in the Resort Village of Canyons tomorrow through Tuesday from 3 p.m.- 5 p.m.

It's a regular party with a DJ spinning in the backround.

Canyons regularly hosts Jibbin' for Juniors, a mini-park setup on the Ski Beach, one Friday a month. This jam session is for amateur kids ages 7 and older and there are usually a couple of coaches on hand to hold a hand or offer advice.

Although it's a free event, the Resort says they need reservations. Call 435.615.3449 to reserve your spot or try to drop in. When I checked out the scene today it didn't look like they cared. On your way out grab a balloon animal from the balloonman on the Plaza.