OR Demo Moves Back To Pineview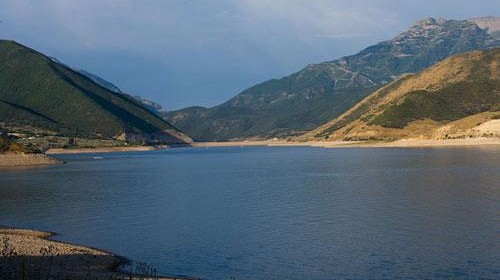 Let's hope it's only temporary but the super fun Outdoor Retailer Demo day scheduled for July 30 is bailing on Jordanelle Reservoir and heading back to Pineview Reservoir near Snowbasin. Can I just say that I hate that drive. It was nice having the kickoff event for the biggest summer gear geekshow in the country in my backyard. Sigh.

"Due to poor/unusable water levels, the location of the 2013 Open Air Demo has changed," the press release reads. Apparently, the Jordanelle is at less than 68 percent capacity and dropping an average of one percent per week due to evaporation. For those other than OR attendees, there is still plenty of water for boating, swimming, SUPing and jetskiing.

The biggest concern is drought. Again. Park City's reservoirs are wasting away after the second straight year of weak snowfall.

Storage levels last fall (2012) at East Canyon, Echo and Rockport reservoirs saw their lowest levels in a decade and even with last week's rain there's little chance for recovery this summer.

The Jordanelle is east of Park City and collects water from the Provo River. Last winter it hit its lowest mark since it was filled in the mid 1990s. Pretty sure we'll break that record this year.