#Powder Awards Bring Skilebs to Salt Lake City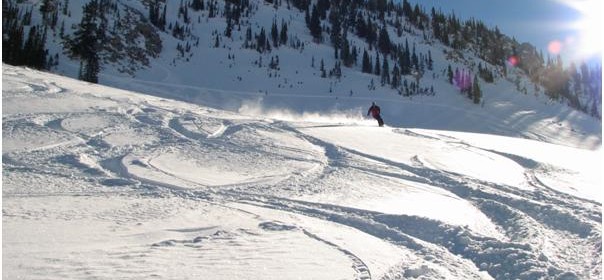 It'll be a who's who's in the ski industry tonight when Powder Magazine unrolls the red carpet for the 15th Annual Powder Awards. The most talented in skiing, ski cinematography and ski photography will congregate at The Depot in Downtown Salt Lake. Curtain's up at 8 as skilebs past and present honor their kind. Guest presenters include the likes of Aaron McGovern, Kent Kreitler, Ian McIntosh, Pep Fujas, and Kim Reichelm.
The nominees for Best Powder are….
J.P. Auclair, Tanner Hall, Riley Leboe – Oil and Water, Armada
James Heim, Michelle Parker, Richard Permin, Cody Townsend – Days Of My Youth, MSP Films
Pep Fujas – Coordinates, Nimbus
Sage Cattabriga-Alosa, Johnny Collinson, Dylan Hood, Nick McNutt – Almost Ablaze, Teton Gravity Research
Make a $14 donation to the High Fives Foundation and get an invite to one of the steeziest bashes of the winter. Or drop $64 to add a ticket to Alta, good for this Saturday or Sunday. Head to http://shop.powdermag.com/powder-awards.html to get your invite. If you can't be here in person tune in to the live webcast from the Red Carpet at 6:30 p.m. MST.
http://bit.ly/1y6PVCD