An Alta Spring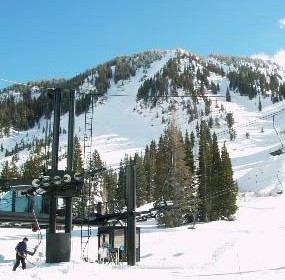 Stop scratching your head and saying you can't believe it's spring already. Daylight savings starts Sunday, March 11, so yes, spring is here. The sun will bake the fresh powder we just got, snow will start to slop up and the parties will get cranking.

Alta kicks off a first-ever spring "ski week" this April. "Alta in April" will run from April 6 – 13 for Utah locals and visitors. There are lodging specials, aprés-ski events, live music, an on-mountain ski scavenger hunt, a free demo day with next year's skis, spring sunshine and more.

"Many skiers started skiing at Alta as kids, or in college or on a ski trip, resulting in life-long connection with Alta," says Kylie North of the Alta Chamber. "Reconnecting with old skiing friends is the theme of this fun week of events during Alta in April."

Alta in April kicks off with the annual Alta Gala on April 6 at La Caille restaurant in Cottonwood Heights near the mouth of Little Cottonwood Canyon, an annual fundraising event for three non-profits at Alta: the Alta Community Enrichment, Alta Historical Society, and Friends of Alta. Tickets cost $115 and can be purchased through www.altagala.org.

The demo day is sure to be one of the most popular events this spring. Take a pair of next year's skis out for a spin by introducing yourself to one of the ski reps at the base of the Collins Lift. April 8 is family fun day with the traditional Easter egg hunt in the Albion Basin. Friends will have the opportunity to get together after skiing at 4 p.m. for organized après ski events on Monday, Tuesday, Wednesday, and Thursday. Dust off your favorite pair of stretch pants and enter the stretch pant contest on Friday where prizes will be awarded for the best retro ski outfit.

www.discoveralta.com or call (801) 742-0101.