This Is How We Roll: Ultimate Car Camping

No more of this stuffing three bodies into a two-man-backpacking tent crap. I was determined to overcome my awful sleeping arrangements from last weekend at the Craggin Classic into a luxury camping experience. I'm not talking "glamping" because that would involve an outside outfitter who cooks and cleans fireside for me but this would be as close as a lay person would get without a trailer.

I had less than a week to plan our excursion. Ryan's more of a show up and drive (and pay) kind of guy while I'm the cruise director.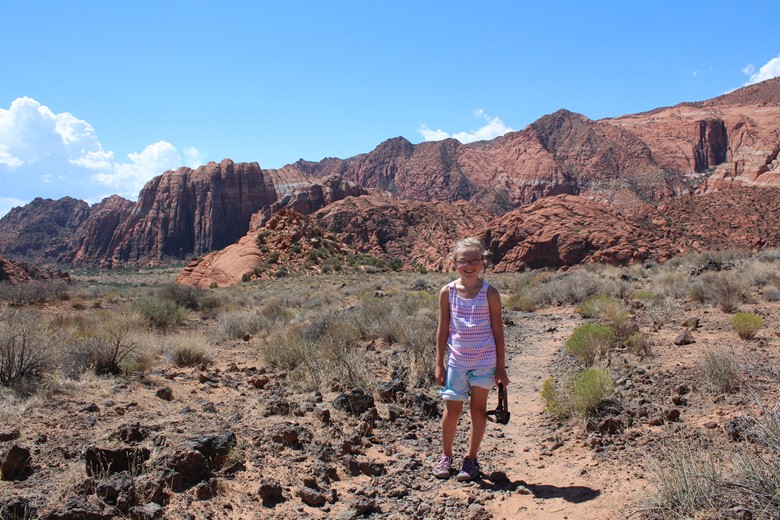 The first order of business was to choose a destination. Some place with rock climbing for Sage and me, biking for Ryan, and hiking for all of us. Some place with predictable weather for Labor Day, dog friendly, within a few-hours drive, and lots of land to camp on. Snow Canyon, St. George, Utah.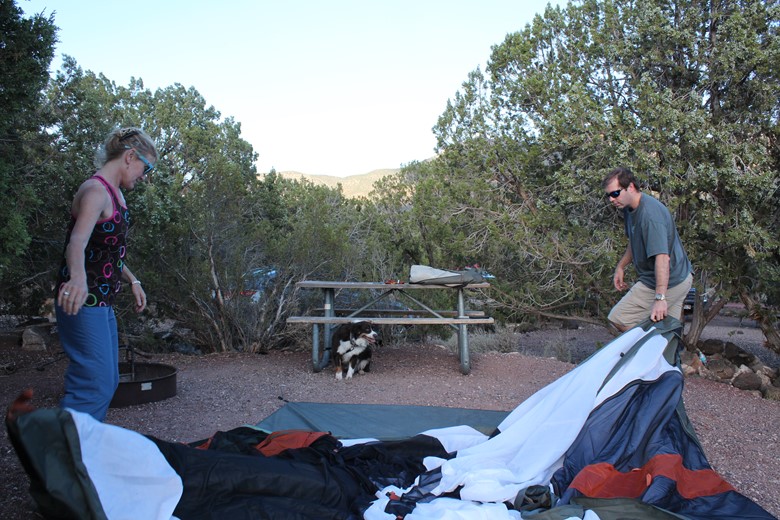 The Eureka tent didn't get here in time but that didn't deter. We rented a huge-ass tent from REI. It cost $40 for the entire weekend. I'm now hooked on tents you can stand in. Even when the rain began to pour and thunder and lightning rumbled all around last night, we were cozy and dry.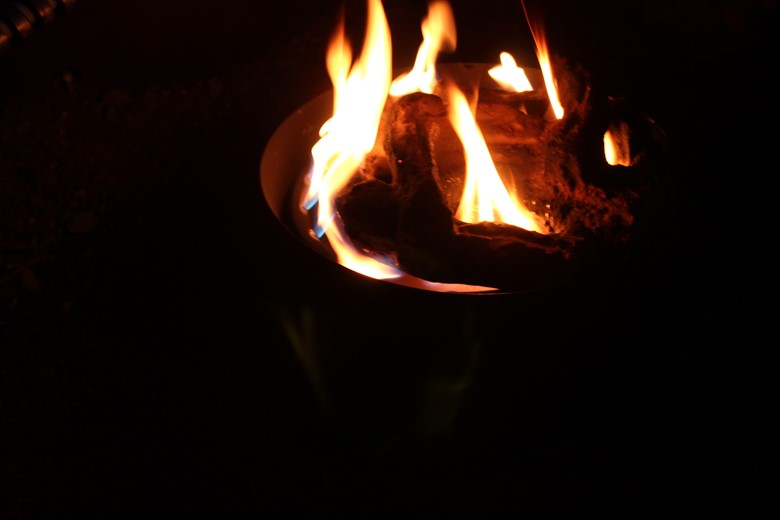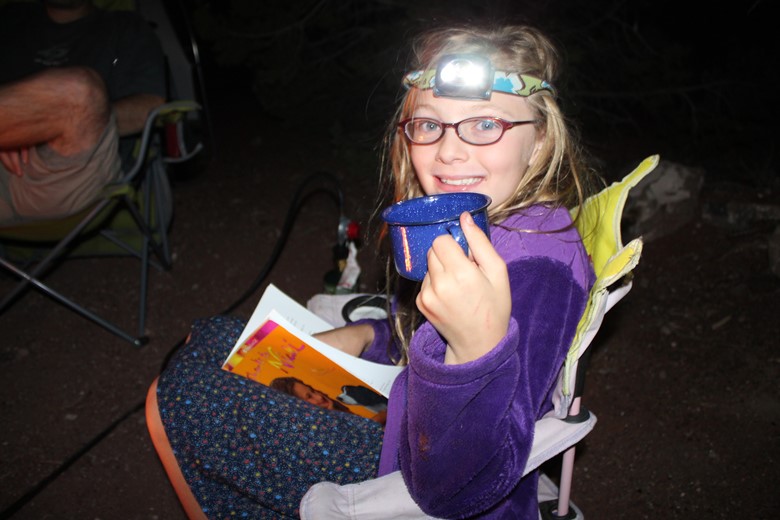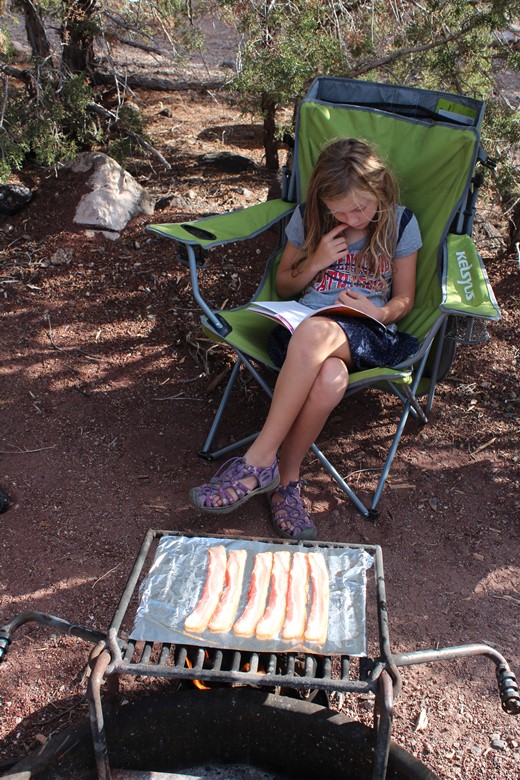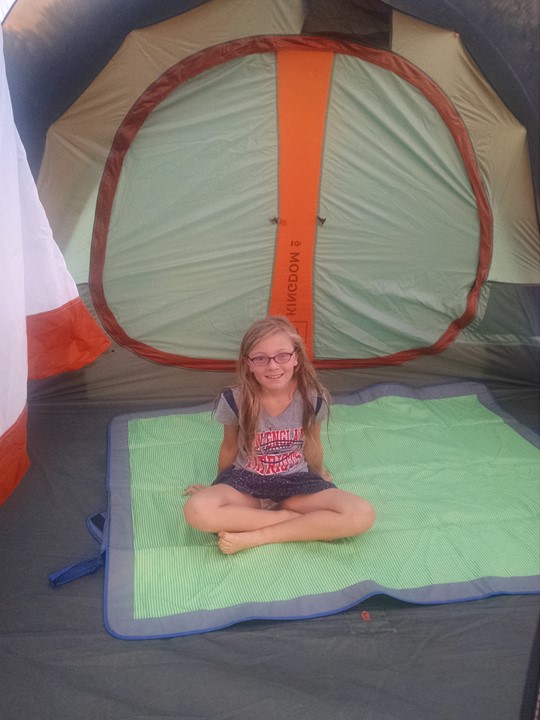 We brought a queen-sized air mattress, full-sized pillows, an electric cooler (so nothing would get soggy from melting ice), a Little Red Campfire to ensure nightly s'mores (and s'mOreos) in case we were restricted from having open fires, and a single burner stove for French toast and scrambled eggs with tomatoes. We were gonna roll in style. Chips and salsa, Angus burgers, fresh coffee, bacon! Aside from the perpetual (and annoying) thumping from the Navajo neighbors at the Baker Dam campground, we had the camping weekend I had envisioned. Last night's freak monsoon at 2 a.m. couldn't dampen it. The sweltering 90-degree Utah desert heat couldn't fry it.

We climbed at Black Rocks because of the crazy abundance of toproping routes of all levels and we hiked in Snow Canyon because I was determined to check out the famous lava caves.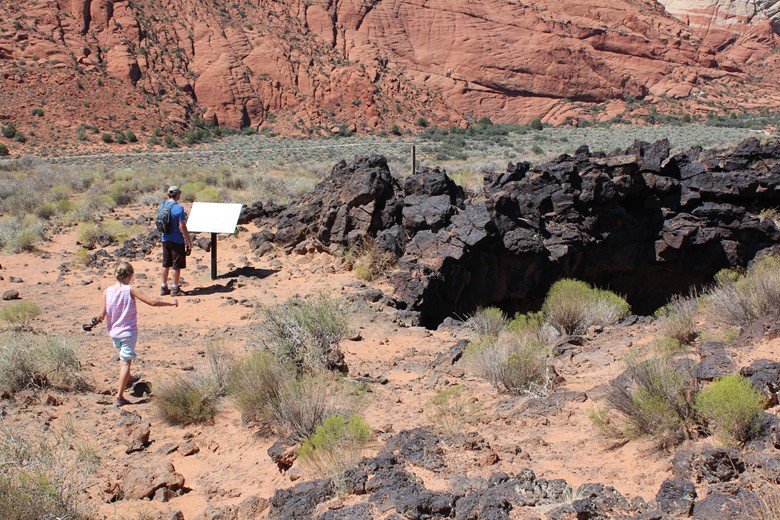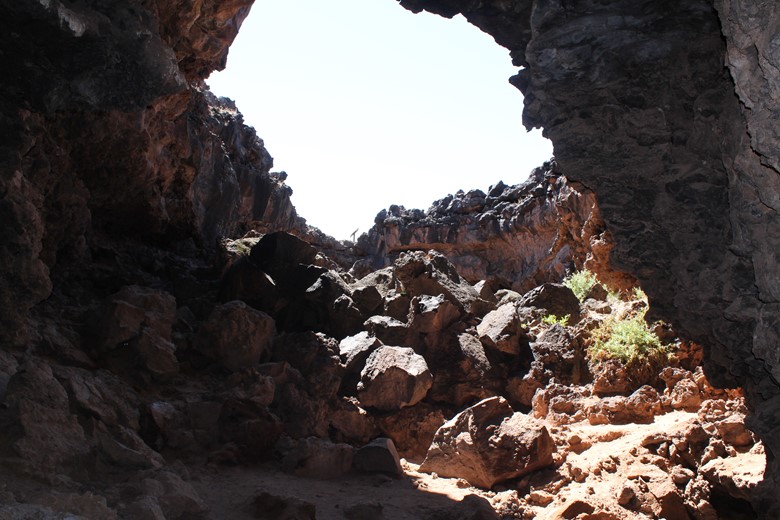 We headed home with a deep sense of satisfaction. To be honest, I didn't put a lot of planning into this one. Sometimes things come together without a ton of effort. You just have to have the right mindset and, yes, access to the right tent. Thanks, REI!