Travel: Day 1 Togwotee Mountain Lodge Lures Utahns
Photos by Whitney Lewis Photography
We're in the middle of everywhere. That's what Togwotee stands for and that's just where we wound up- one hour from Jackson Hole, 16 miles from Grand Teton National Park and 49 miles from the South Gate of Yellowstone National Park. And in the middle of everywhere there's winter; five hours north of dry Park City.
Utah's early season snow is crawling in under the radar. Even the town of Jackson, Wyo., looks hurting for a white Christmas but with Togwotee's (pronounced Toe-gah-tee) reputation for consistent December snow we didn't hesitate to roadtrip.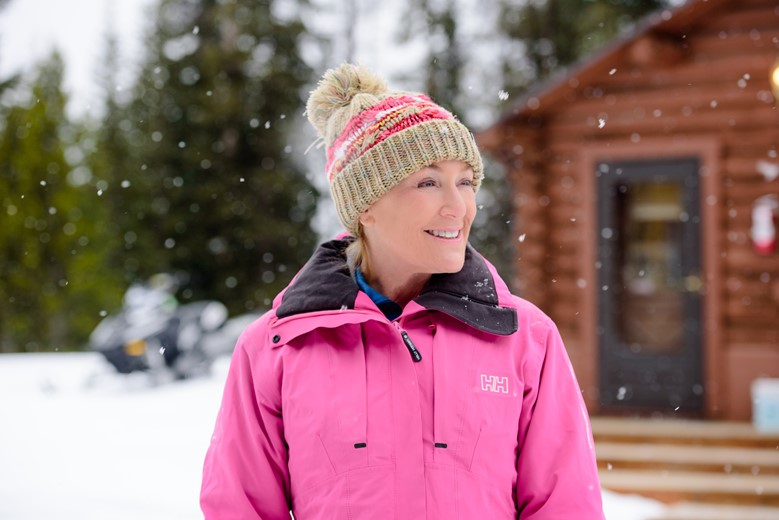 The invite to attend the newly launched Learn-to-Snowmobile program was all I needed to rally. They wouldn't host this weekend if there wasn't enough snow, right?
This weekend, instead of skiing, I'm going to horrify my backcountry buddies. I'm going to get on a 600cc snowchewing machine and haul ass in the wilderness. Seeing as how we Parkites are shy on snow this second weekend in December, it was quite the time to pick up a new skill.
As we winded our way north out of Jackson Hole, however, I felt mildly anxious. Where was all of this snow I had heard about? The evening sky hid any white. Nothing reflected off my headlights. I kept my thoughts to myself. No need to hypothesize on what we would do at a snowmobile lodge if there was no snow. Whitney was wide-eyed and excited for an extreme adventure. Who was I to cast doubts solely based on dirt embankments at 7,000 feet. We were heading to 9,000 feet.
We pulled into the Lodge and entered another realm. It's winter up here. The snow crunched angrily under our steps as if to say go away you don't belong here. But the grand welcome at the front desk said otherwise. We were handed the keys to our kingdom- a stand-alone log cabin in the woods- preheated with queen beds readymade for a soft landing.
While Takoda relished the white stuff, Whitney and I settled in, unpacking groceries (the cabins have kitchenettes) and laying out our next day's clothing layers before finally saying good night. I quickly fell silent; finding my happy place among rustic cabins embedded in rolling mounds of snow. Tomorrow the adventure begins.