Beat The Heat At Provo River Falls
Photos by Ryan Freitas
We had no idea the Falls were right there. But as we headed east up Mirror Lake Highway to climb away from the scorching Salt Lake Valley, we saw the lineup of parked cars. We guessed the Provo River Falls pullout (23 miles from Kamas) would be popular but not like this.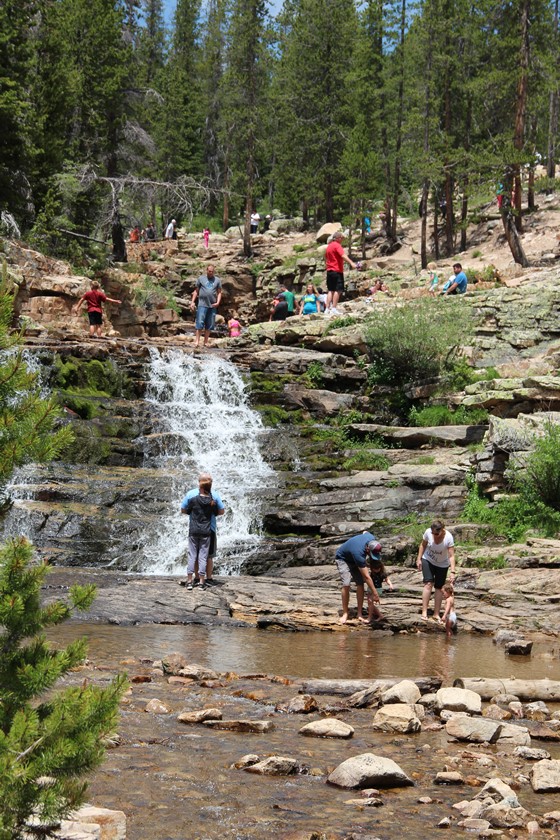 We hopped out of the car and there it was. No wonder everyone is here, I thought. The access is unbeatable. Seniors with canes, babies in diapers, even the large and out-of-shape RV contingent could take a dip with little effort.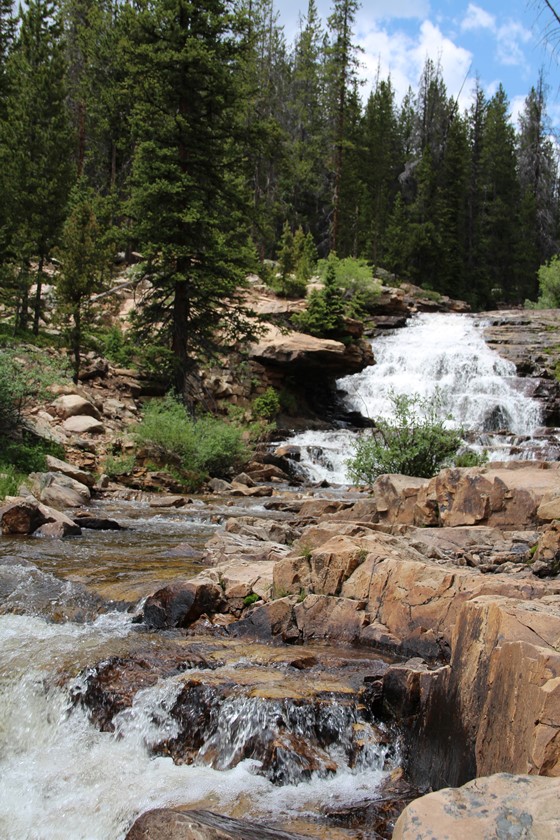 The water cascading from above was delirium inducing. It's just so damn hot in Utah right now. You can stay inside with the AC cranked, wade with thousands of screaming kids at Lagoon or Seven Peaks water parks (and pay for the pleasure) or find nature's own cooling pools. The latter was our plan.

Pack the dog, a picnic, the bug spray and fishing rod (for trout) to make a day of it or stay just long enough to cool off. Either way you'll be psyched you made the drive.

There is no specific trail but from the parking area (N40° 39′ 27″, W110° 56′ 44″) you can walk up or down stream- which runs parallel to Highway 150- crossing over logs, gravel and shallow water for as long as you like.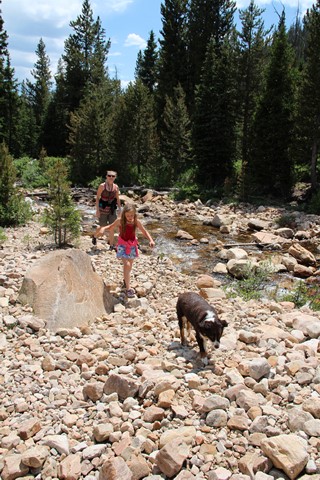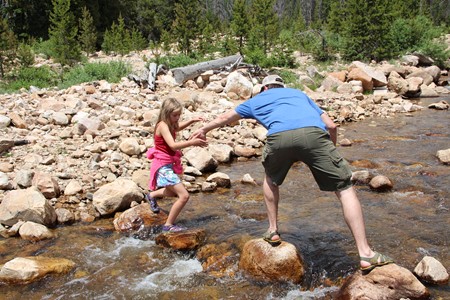 We choose to follow the dry riverbed to the south of the Falls for a mile and escape the throngs of waders but you can also climb to deep pools above the pullout for swimming and exploring. Depending on the time of year you might find a natural water slide to entertain the kids.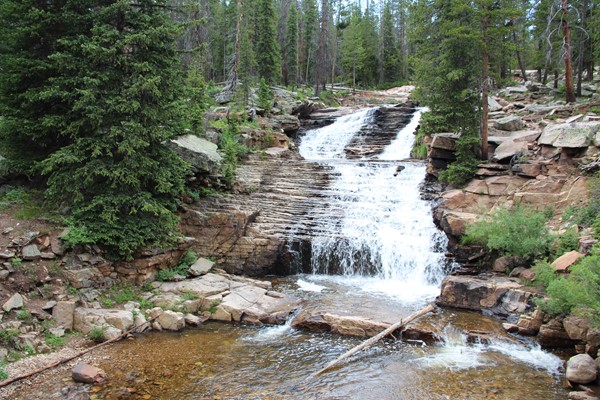 The Falls themselves are part of the Upper Provo River which runs down to the Jordanelle Reservoir near Deer Valley Resort. It consists of four distinct tiers carved into stratified bedrock which is easy to scramble around. The total drop is about 100 feet but each tier is only about 35 feet high.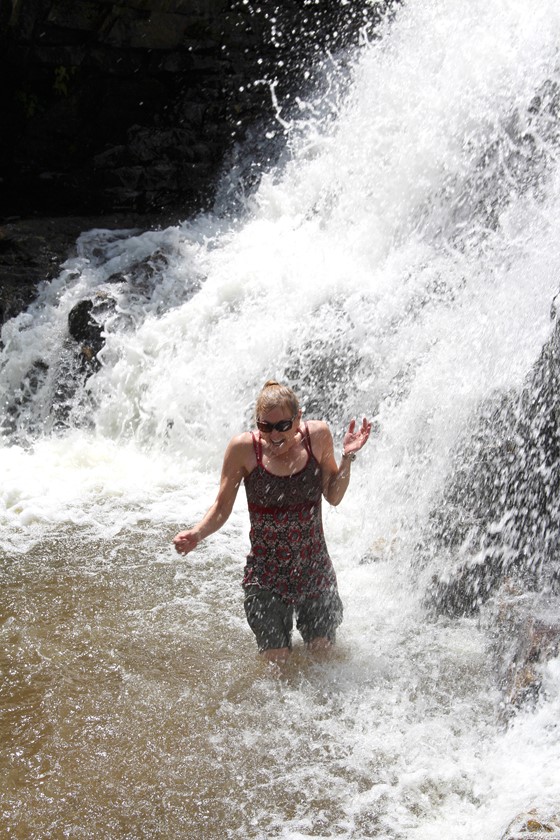 Don't be shy about taking a shower in the refreshing veils of mountain runoff; it'll be the highlight of your trip.