Beyond Theme Parks: 10 Things To Do in Orlando For Under $25

If you're heading to Orlando with the kiddos this summer, I'd love to warn you against it. Not because of the recent attack on a nightclub there but because the awesomely crappy weather from May to October is a killer. I know you won't listen. Now is probably the only time to go and not miss school. Plus, the theme parks have a whole lot of new, exciting attractions to lure you into the sweltering stickiness of Florida.
I'm a HUGE Disney geek and even I wouldn't take a trip to Orlando in the summer.
Comedian Jim Gaffigan tells it like it is:
Headliners This Summer
Walt Disney World Resort completed a multi-year transformation of Downtown Disney into "Disney Springs", with double the shops, dining spots and other venues. Epcot guests will be able to visit the kingdom of Arendelle when the highly anticipated attraction "Frozen Ever After" opens in the Norway Pavilion. You'll be Soarin' Around The World instead of California. Four new shows debut across the parks: The Force has awakened at Hollywood Studios with a "Star Wars: A Galaxy Far, Far Away," and the nightly "Star Wars: A Galactic Spectacular," fireworks display; Animal Kingdom will feature "The Jungle Book: Alive with Magic" Show; Mickey and friends put on "Mickey's Royal Friendship Faire," at the Magic Kingdom.
Universal's Islands of Adventure has a new "Skull Island: Reign of Kong" ride where guests board off-road vehicles in search of King Kong.
SeaWorld Orlando opens Mako, a brand new 200-foot-tall "hypercoaster" is Orlando's tallest, fastest and longest coaster at 73 mph the centerpiece for their Shark encounter Attraction.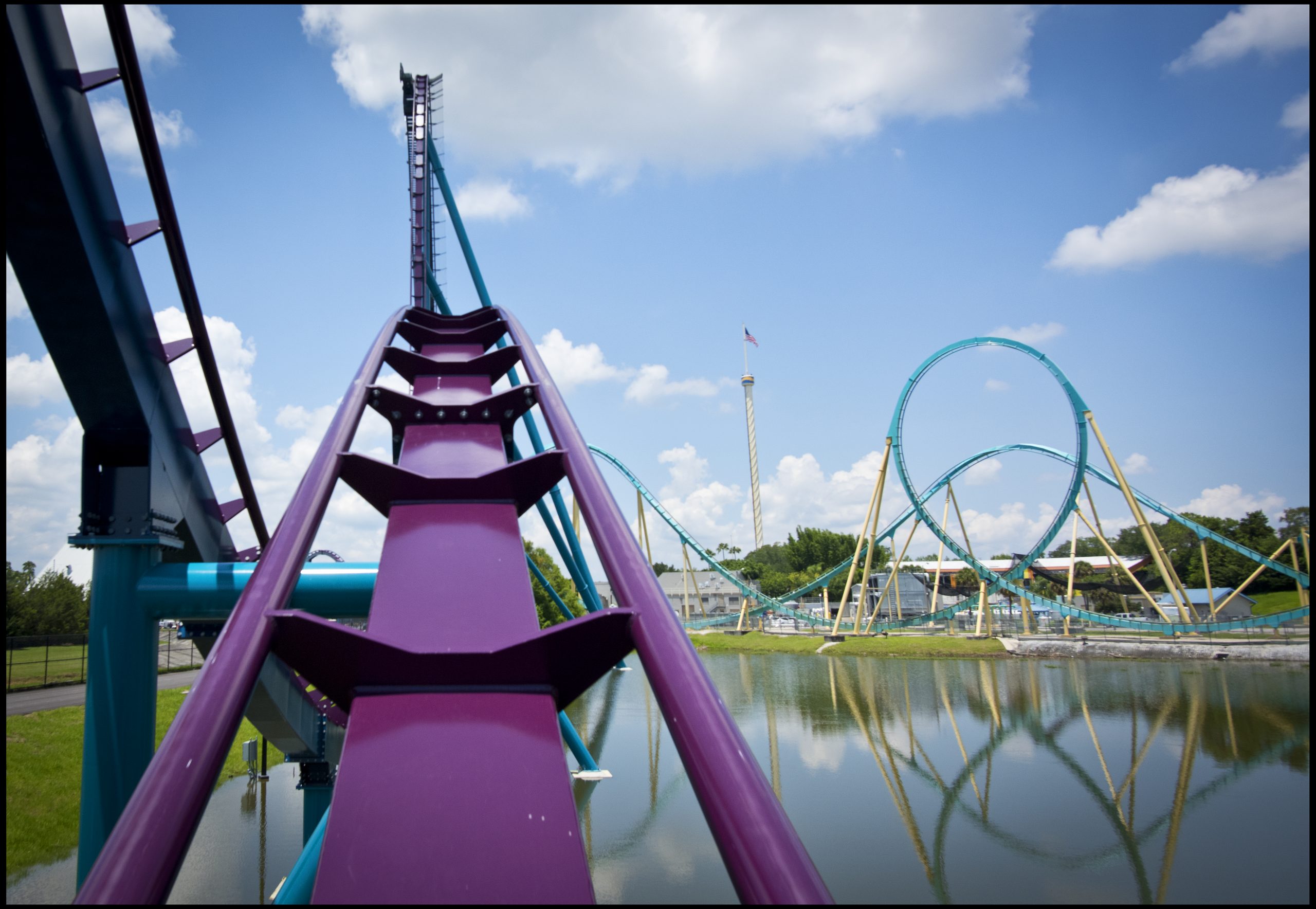 Photo courtesy SeaWord Orlando
Sideshow
What's worse than a summer trip to Orlando is that you will spend a small fortune just to stand and melt in the hour-long lines. So in between the $100 passes per person per day here are 10 things to do in Orlando for under $25 that families will love.
Central Florida Springs bubble up through the Florida Aquifer, an underground limestone formation north of I-4. Locals flock to the cooler waters for boating, tubing, manatee watching, scuba diving, caving, snorkeling, picnicking, and nature walks.