Milkbone's Top Destinations For You and Your Dog

If you're planning a trip with your dog this summer but aren't sure where to go, Milkbone and the Big Heart Pet Brands family is here to help. They've created a guide to the top 50 destinations for you and your pooch.
The list evolved by cross referencing online review sites with data on dog-friendly restaurants and hotels.

The only spot for Utah was Dinosaur National Monument (Maybell, Utah) at #44. Perhaps they were hurting for suggestions? Personally, the Manti-La Sal National Forest surrounding Moab is rocking for dogs. At DNM, pets can only hike on the Cold Desert Trail, Plug Hat Trail, Iron Springs Bench Overlook Trail and Echo Park Overlook Trail. They can't go into the buildings, hiking trails within the monument, along the Green or Yampa Rivers, or in the monument's backcountry.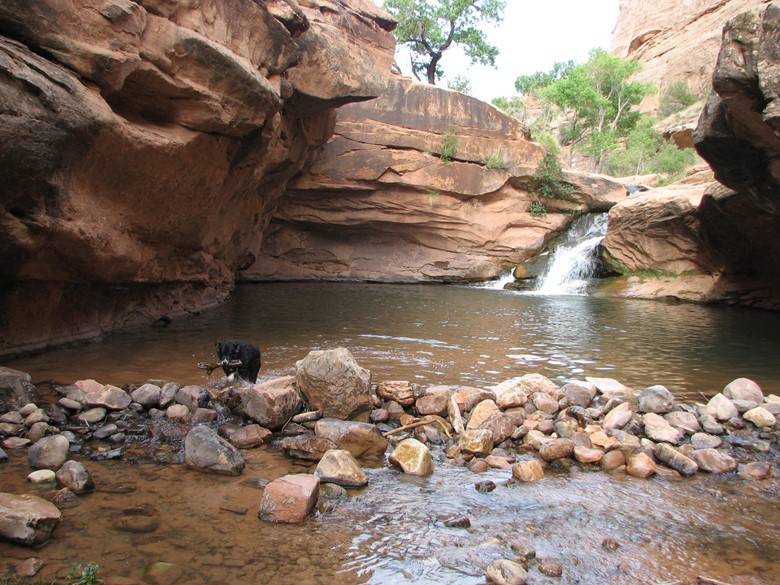 But Moab's extensive network of bike and hiking trails and backcountry terrain make for some awesome canine carousing year round. There are more than 75 pet-friendly lodging properties (but only about 10 hotels) and at least four patios where you can cool off with your dog. I appreciate the Silver Sage Inn. There's a $10 pet fee and it's not high-class, but it's clean, they have free wifi, fridge, micro and coffee maker.

Here are Milkbone's top 10. For the rest of the list, Click Here.

#1: The Original Dog Beach (San Diego, California) (50 Milk-Bone biscuits))
#2: SF Golden Gate Park (San Francisco, California) (49)
#3: Fort Tryon Park (New York City, New York) (48.5)
#4: Runyon Canyon (Los Angeles, California) (47)
#5: Acadia National Park (Mt. Desert Island, Maine) (46)
#6: Pike Place Market (Seattle, Washington) (45)
#7: Carmel (Carmel-by-the-Sea, California) (44.5)
#8: The Biltmore Estate (Asheville, North Carolina) (44)
#9: Central Park (New York City, New York) (43)
#10: Buckskin Joe Frontier Town (Cañon City, Colorado) (42.5)


FYI-

If you see a patch of open space you need to make sure you know who it belongs to. Here's a breakdown in a nutshell.

National Parks

In general, dogs in national parks can be "anywhere a car can go." Basically that's, roads and parking lots. They can also be in picnic areas and campgrounds. Some parks actually allow leashed pets on those short trails around the Visitor Center but you'll need to check with the individual parks you're visiting. In Canada, however, most national parks extremely dog-friendly.
National Monuments
Some allow dogs on most trails while others like Devil's Tower or Cedar Breaks ban them entirely.
National Forests and National Grasslands
National forests open their arms to pet owners. Most every trail is accessible. Usually the land surrounds national parks so you can let him run after you've left him back to explore the excluded places.

National Recreation Areas
Humans and dogs, ATVs and mountain bikes; usually everyone is welcome. Check the boating rules, however. If the NRA is a lake, dogs may be restricted to beaches or picnic areas.

National Seashores

The rule is pretty much no dogs on trails but ok on the beach, year-round. National lakeshores, however, allow canine hikers on many trails.

National Wildlife Refuges
Leashed dog are usually ok.

National Historical Parks, National Trail Systems
Get out and explore a bit of American history with your dog. It's all good. Just check before setting off on a multi-day adventure if you are crossing private lands to make sure your dog can legally join in.

Bureau of Land Management Lands
Those 262 million acres of "nothing" are "something" for dogs. He'll adore you for the romps stretching from the Rocky Mountains to the Pacific Coast.