Paris By Way of the Seine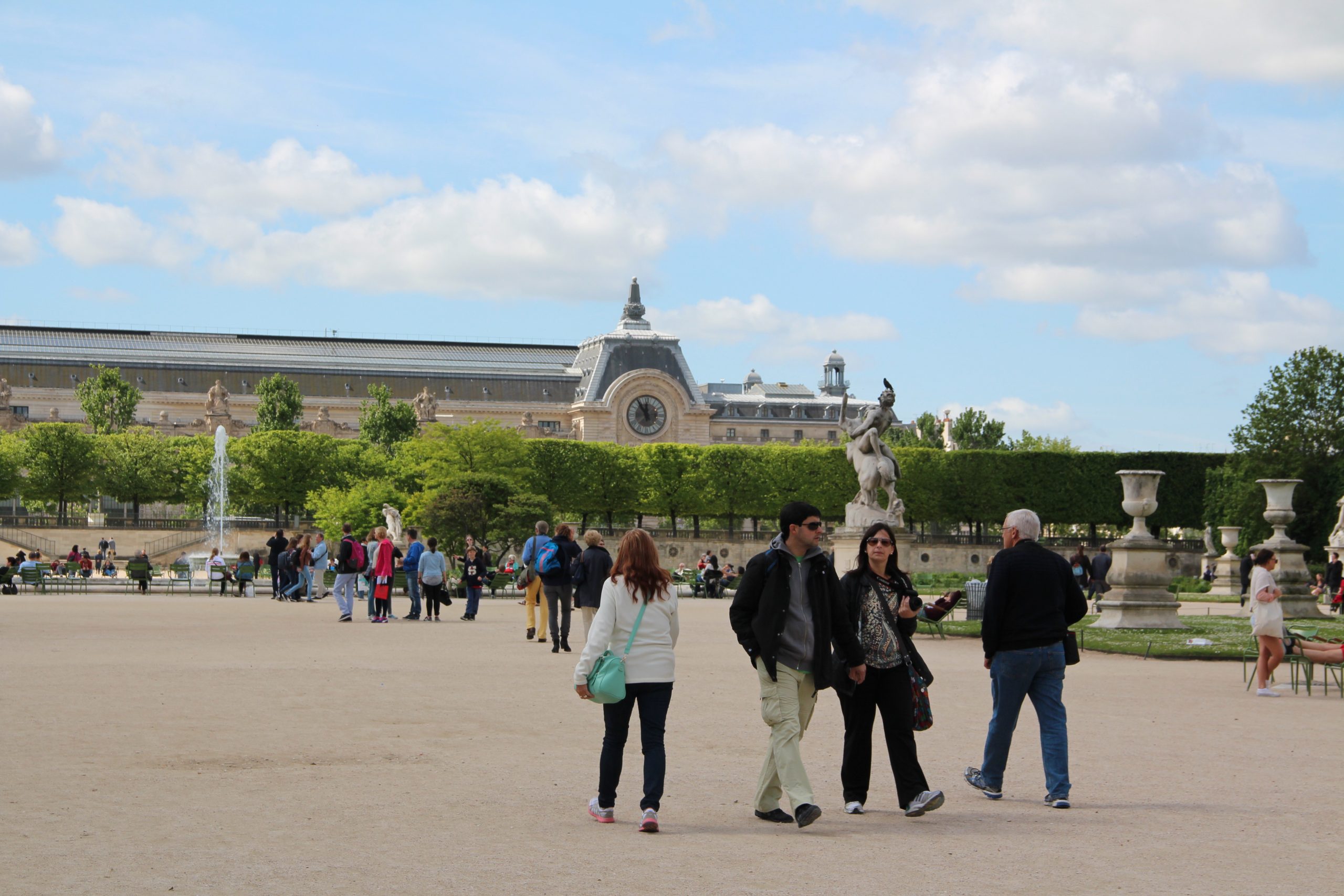 We were Parisians today; languishing in the morning bustle of the hotel pre-checkout with a buffet breakfast of omelettes, croissants and café.
When we did check out we headed straight for the Metro and over to the Tuileries for a stroll.
It struck me as odd that there were people seated around the central fountain just staring in; watching ducks skim the green water. We Americans usually stand a bit, toss a coin and move on.
The standing must happen on the bridges over the Seine where lovers snap on locks and toss the key overboard. Judging from the number of passersby compared to the number of locks on the metal grates, I seriously doubt they leave those locks up "forever" anymore. Part of the Pont de Arts bridge near the Louvre Museum actually collapsed last year. Reports say something like 700,000 locks were placed along the Seine bridges last summer.
The trend started around 2007 in Rome when a couple mimicked a practice they read in a book called I Want You by Federico Moccia. When Italy banned the locks, tourists scooted over to Paris and the Seine. Locals apparently think it's graffiti at its worst and have been protesting to get them removed before it does some serious damage.
Needless to say, Ryan and I skipped the locks. We also skipped the famous Louvre. We ignored the HUGE line, crossed the Bridge to the Musee d'Orsay for a quick tour. Like a cathedral, this museum's structure is really the centerpiece. It's hard to believe it was a railway station in the late 1800s and later housing for released prisoners during WWII but was rescued from the demolition block in 1978 and turned into a museum.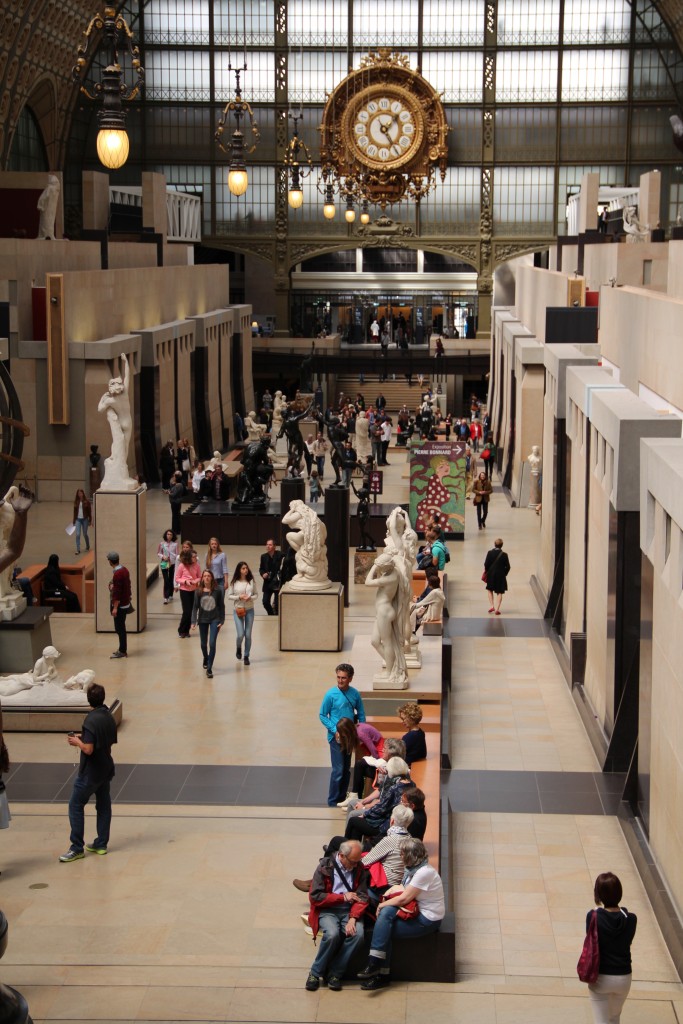 The amount of original impressionist and neo-impressionist paintings and sculptures is mesmerizing.
Oh, gee, look at the time! We hustled back to the hotel to meet Mom and Dad for our 30 minute drive to Disneyland Paris.
As we pulled into the reception for the Marriott's Village d'lle-de-France our driver chuckled. It had the façade of a little French village. Our "cottage" was in Giverny. The place is actually great. Like any solid Marriott timeshare, it is a full-townhouse with kitchen, washer/dryer, two bathrooms and two bedrooms, a kids club, pool, market and surprisingly decent restaurant. We chilled some more. Tomorrow, it's an early start for Disneyland Park, aka Euro Disney.