The Road to Travel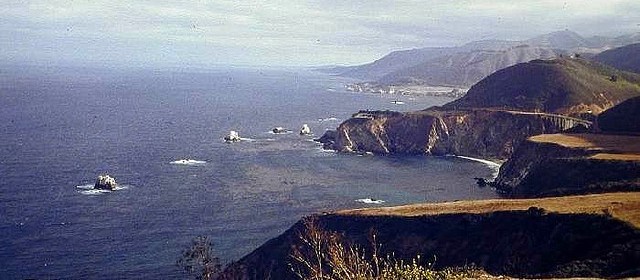 Better late than never! One day before we're due to hit the road for the west coast and I've booked us our first hotel. To be honest I've been trying to book campsites for the past week but that stupid ReserveAmerica, ie State Park Ticketmaster, keeps telling me they're "making upgrades to improve service" come back later. I'd be satisfied with a working website! Later=Never. I'll be calling the 800 number finally. We need sites in Sunset Bay, Redwoods National Forest SP, Morro Bay SP and probably Carlsbad since my dad doesn't want the pup to ruin his backyard putting green.
Tomorrow is a crazy day and I won't even get to packing until super late. I have to take Sage to camp, climb Parley's with friends and show up at my acting class from 6-9:30p. Oh, and I really really want to yard sale for a couple of hours on Saturday before we leave. Haven't shared that idea with ryan yet. I know he won't be cool with it. Sigh. I hear it's going to be a morning.
Back to our hotel- "America's Best Value Inn". We got a pet-friendly king room in Klamath Falls, Ore., for this Saturday night – $54. Ryan says he doesn't trust my choices because I always book sh*tholes. I book cheap. All we need is a clean bed and bathroom. It's not like we're taking up residence. Besides, I don't see him online making reservations. I'll post pictures and let you judge.
The plan is to hit Coos Bay by Sunday and head south on Hwy1/101- Crescent City, Klamath, Humbolt, Eureka, San Rafael, San Francisco, Morro Bay, you get the idea. If anyone has any suggestions for unique Kodak moments or dining experiences, please speak up!! We're flying by the seat of our pants on this one.