Top Summertime Things to Do In Park City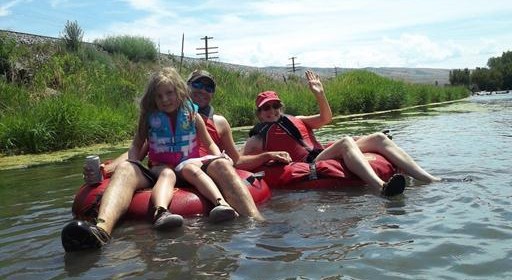 Photos by Ryan Freitas

It's hot; it's August and you're more than just a visitor to this vacation town of Park City, Utah. But can you really say you're a "local"? Have you hiked or biked the Mid-Mountain Trail? Have you attended the Park Silly Sunday Market or boogied on the New Park Plaza during the Thursday night free concerts? Have you eaten breakfast at the Main Street Deli? Have you uncorked a bottle of fine wine while toasting the sunset and the Utah Symphony outside at Deer Valley Resort? Until you express yourself in all things resort-like, we reserve the right to judge.

So as the summer wanes, here's your bucket list of things you might want to try before the snow flies and before it's too late to be just another tourist.

TOP FIVE THINGS TO DO ON A SUMMER'S DAY IN PC

Rock Climb in the Uintas

Hit White Pine Touring; grab a guidebook or, better yet, grab a guide/instructor and head to where the air is cool, clean and quiet; and where there's a lake for the pooch to splash in. About 45 minutes east through Kamas on the Mirror Lake Highway, you'll find the Ruth Lake pullout. Hike northwest for less than a mile until a wall, and people scaling it, comes into view. The lake itself is further along the trail but for climbers you can't pick a better spot when it's blazing in the valley. Snowbird instructor Mark Nakada and his friends mined the area a decade ago and the word's gotten out. Great rock, over 100 routes of all levels and the ability to bring your four-footed friends make this and the Stone Garden (further east) a climber's paradise.

Paddle the Mighty Weber

Weber River by inner tube or sit-on-top kayak is brought to you by Barefoot Tubing. You can also show up on Wednesday evenings for the weekly Utah Whitewater Club float. The Club usually has spare gear and room in rafts. Either way, don't miss out on your shot at the only river worth paddling within an hour of Park City. Head out I-80 toward Cheyenne then go west on I-84 towards Ogden. The Henefer to Taggert section is about a class II+ – full of mild rapids and boulders to navigate, and nestled in the beautiful, wooded Ogden Canyon.

Mountain Bike "Canyons At Park City"

After you dine on the deck of the Redpine Lodge (for one of the most scenic lunches in Park City), learn to ride like a pro with Canyons' bike clinics. Sign up for a group or private clinics for the bike park and their trails, as well as custom mountain bike tours. They have more than 20 miles of cross-country trails, an expert bike park and a new beginner skills progression park. BTW, you can also ride at Deer Valley Resort (50 miles of trails) and Park City Mountain.

Slide the Slopes

The Alpine Slide at Park City Mountain Resort is a guaranteed thrill ride. But it ain't the safety conscious Disneyland  (or even Lagoon) version. This summertime toboggan-on-wheels can be hazardous to your health if you forget the brakes so sign a waiver and ride at your own risk. Many a hardy athlete has launched off the track. After the aches, bruises and road rash subside, you'll be anxiously drooling for your next visit. Looking for something safer? Try the Alpine Coaster. The gravity fed track carries you down to the base at speeds up to 30 mph. Hint: double up. The heavier the car, the faster you go.
Fly High at the Utah Oly Park

Adventure Courses at the Utah Olympic Park will bust through your test limits, and build skills that will carry on into the winter whether you weave through the ropes course, navigate a bobsled (on wheels), ride the world's steepest zipline, or take a half-day freestyle clinic to learn to jump (into a pool). You can also just sit and watch others go nuts. The facility, the Alf Engen Ski Museum and international athletes training take place daily. (435) 658-4200