High West Whiskey Heads West To Mammoth

We locals like to claim High West Whiskey as our own but with skiing at its roots, High West owners were bound to spread the love to other ski areas. The award-winning whiskey has teamed up with Mammoth Mountain for a brand-new pop-up experience. God, I wish we did something like that here!
It all started in Park City, Utah. The High West Saloon set up the first ski-in gastro distillery in the world in 2009 and has been packed to the rafters ever since. I gave up trying to get in for après long ago. Maybe if they were able to sprawl across a mountainside, I could actually buy a Deadman's Boot when I wanted one.
Now, High West is taking its signature après-ski experience to California at 11,053 feet. Makes me so jelly! Despite us Utahns having better all-around skiing, Mammoth Mountain parties down way better than the beehive state. Can you imagine, Vail Resorts allowing pop-up bars on their mountain? Well, Mammoth is hosting TWO High West pop-ups serving up their whiskey and cocktails to thirsty skiers through March 13, 2022.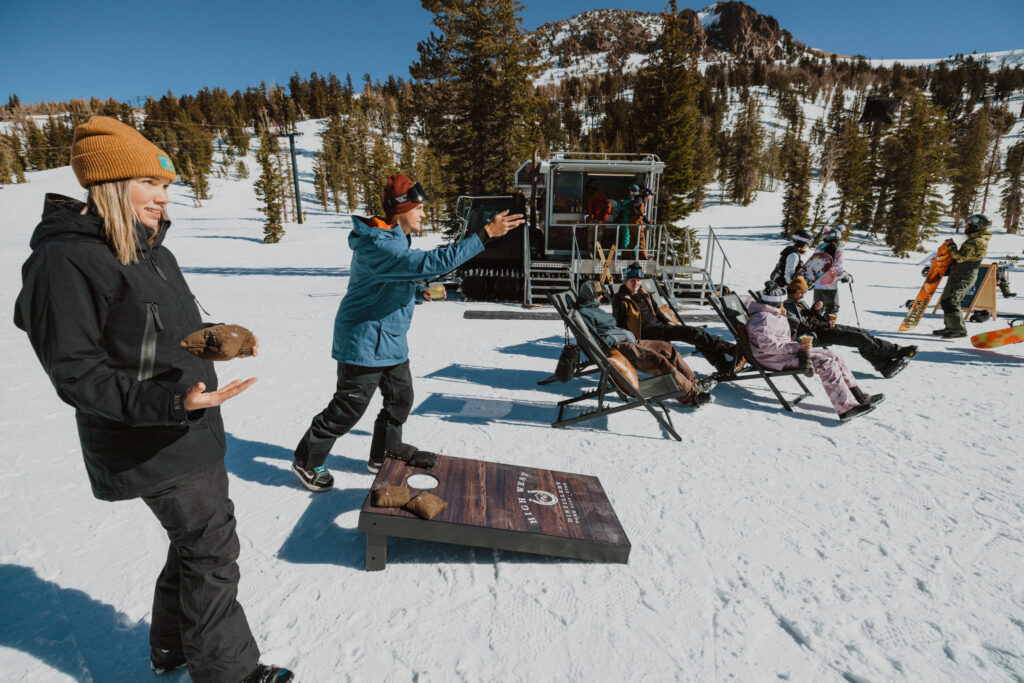 Blue Run to the Bar Crawler
Only real powder rippers and shredders can reach this exclusive bar by heading to the backside. Soak up the beautiful vistas from the new High West snowcat bar at The Outpost, while enjoying one of three specialty High West cocktails: Old Fashioned, Horse's Neck, and of course, the Hot Toddy. Set against the snowy surroundings, it's the perfect respite between runs to pop off your skis. Open every Thursday–Sunday from 11AM – 2 PM.
Après-Ski Sips
End your afternoons with a cozy cocktail at The Dry Creek Bar Deck at Mammoth Mountain Inn for more High-West style hospitality. The Western-inspired Whiskey Lounge features High West specialty cocktails onsite. Open every Thursday–Sunday from 3PM – 6PM.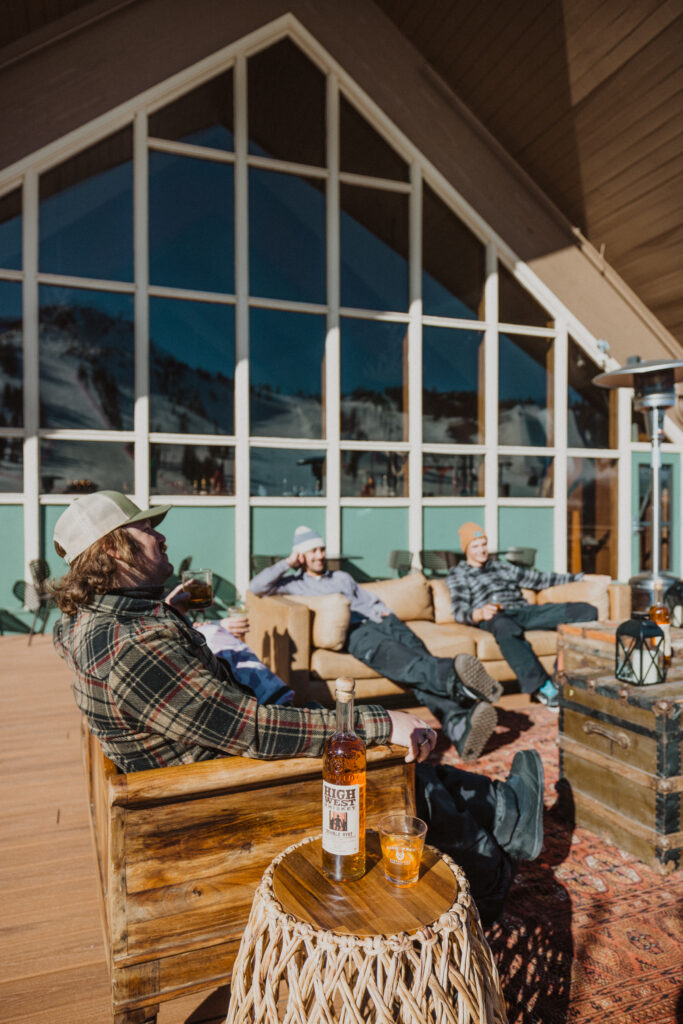 Games & Giveaways
Try your hand at corn hole or grab your crew for a shotski round. Then, spin the wheel for a chance to win special prizes like headbands, flasks, candles, pins and keychains. Each drink purchase includes a raffle ticket so you'll go home with a High West souvenir from your trip.