Park City USA- City of Champions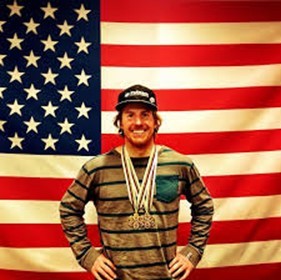 We are now the "City of Champions" and in honor of our Olympic celebrity, Park City, Utah, is having a parade.

This weekend's homecoming applauds the more than 20 Olympians and Paralympians who live, train and coach in our little town.

Hometown medalists Joss Christensen (2014 Freeskiing gold medalist), Steve Holcomb (2014 Bobsled 2x bronze medalist), Ted Ligety (2014 Alpine Skiing gold medalist), and Sage Kotsenburg (2014 Snowboard gold medalist) will wave to the crowd on Main Street, April 5, from 1-5 p.m.

Stein Eriksen, 1952 Alpine Olympic gold medalist and long-time Park City resident, will be the Grand Marshal for the event.

The parade leads to the Town Lift Plaza for a meet and greet, live music, food, drinks and fireworks show.

photo courtesy Park City Mountain Resort

The celebration continues Saturday, April 6, over at Park City Mountain Resort where Ted Ligety learned to race.

1:00 p.m. – Parade of flags down lower PayDay run
1:15 p.m. – Ted Ligety introduced on stage, participates in live Q&A with guests
1:30 p.m. – Remarks from former world champion Stein Eriksen , US Ski & Snowboard Association President Bill Marolt and Park City Mayor Dana Williams
1:45 p.m. – Remarks from Ted Ligety
2:00-3:00 p.m.  – Meet and greet with Ted Ligety at PayDay plaza
3:00 p.m. – Live music featuring Bryon Friedman on PayDay Deck at Legacy Lodge
Park City-based Olympians closed out the 2014 Sochi Olympic Winter Games with three gold medals, two silver and three bronze medals. If Park City competed as its own country they would have finished 14th in the world medal standings between South Korea and Sweden.

For more information, please contact the Youth Sports Alliance at events@ysapc.org, 435.214.0792, or visit ysaparkcity.org.