26 Weeks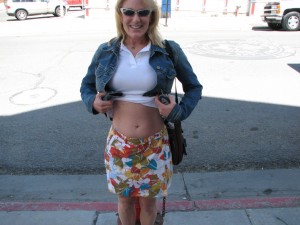 On my end, I couldn't be having an easier pregnancy. I'm more than six months and still wearing all of my clothes and not attracting attention as "putting on weight" or being pregnant. Unfortunately, my doctor isn't so psyched. Apparently, I'm on the small side, anemic and borderline gestationally diabetic. Very scary stuff. The orders are to eat better, take iron supplements and get more rest. The small part, Stef said, is to be expected because I have small hips, waist, etc.
I know that I should be eating better but that reality check shocked me out of my diet of Oreos and French fries. I'm going to turn green; I've never had so many veggies in my life. Tonight Ryan and I sat down to spinach salad, steak and brussel sprouts. The first time ever that I've cooked brussel sprouts. But I don't want a stupid or sick baby so I'll do what it takes. Yesterday's ultrasound showed a very healthy kid that's on the small side. Stef needs to get back to me, though, for confirmation.
My baby shower is this Sunday. I'm excited to see everyone but I kind of wish I was bigger to give them something to pat. No one has reached out to try to touch my tummy yet (a good thing since I don't like strangers touching me). Only Ryan gets to do that. :). Speaking of whom, it looks like he's 100 percent on board. I didn't plan for this because I was afraid to be disappointed. But now that he's actually excited about the baby, I couldn't be more excited myself. He's been adorable- making sure I eat right, joining me for my baby sign language class; and we have open conversations about the birth, logistics, raising Sage and what to do if she wants to watch South Park with us. Even his family has been supportive and happy for us. Both his mom and his dad sent me congratulatory cards, ask regularly how I'm doing, and when Ryan called his mom this afternoon, she was out shopping for baby clothes!! I never in a million years dreamed this could happen. Sage is one lucky little girl.