Welcome!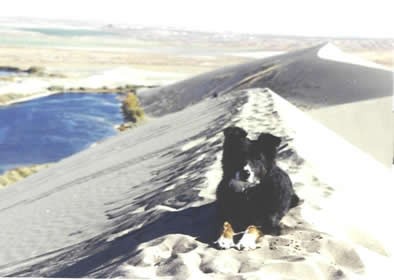 It's been a long summer of procrastination. I traveled to Mammoth, Whistler, San Diego, Spokane, the San Juan Islands, Jackson Hole and Las Lenas, Argentina. But I've finally got my Web site going – in time for ski season; in time for pre-season conditioning; in time for new roommates to move in; in time for ski movies and ski swaps.
We saw a foot of snow in the mountains last week but it quickly disappeared under warm temps and sunny skies. Clouds covered the luminous orb of a full moon tonight, hinting at additional storms but we'll see. I'm hoping that if something does roll in it will roll out by Saturday.
Instead of the annual pilgrimage for sand dune skiing at the Bruneau Sand Dunes in Idaho, Ryan and I are staying home this weekend to attend the Annual Harvest Fest at Sundance Resort, get in a final weekend of resort mtn biking (Deer Valley closed up last week) and take an outdoor photography class from their Art Shack professional.