Meeting Your Tiger Beat Heartthrob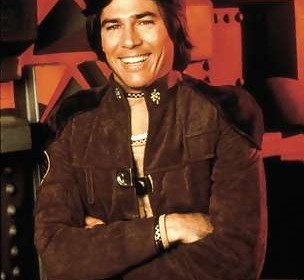 I have to gush; I spent the entire weekend with one of my childhood crushes. Richard Hatch aka Apollo from the original Battlestar Galactica. The actor was in town to teach a two-day acting workshop. I signed up for two reasons, I like acting workshops and I had to meet Richard. After all, how often does one get this kind of opportunity?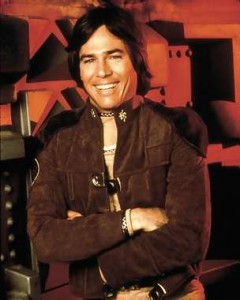 When I was ten I devoured my Tiger Beat magazines looking for secrets as to what he likes in a woman. He was 33! Hustler of Muscle Beach, Deadman's Curve, and Battlestar. Hatch was hot. With dark, feathered hair, light eyes and strong demeanor, I was hooked. Then I became a teen and gave up on star crushes, turning my sights on the boy down the street named Brad Luff. I might as well have pined for Richard. Brad had the cheerleader babe girlfriend and they were like the dream couple. Sigh.
But back to Richard. Who would have thought he would be such a sweet guy? He's actually dating a woman here in Utah whom he met during a science fiction convention last winter. It gives him an excuse to teach a workshop every few months.
The class consisted of about eight Utah actors and we spent eight hours a day listening to stories of the 'Biz', tips on auditioning, on how acting affects who you are and how you live your life and working scenes with partners. Richard looked and sounded great. He may have been a bit too nice in his feedback, though. I got a lot of praise and I would have liked to hear more criticism. I can't be that good. Maybe he was worried that I couldn't take it?
He was nice to everyone- telling this 12 yr old kid who could cry at the drop of a hat how he was born to act (personally, I thought the boy was great at making himself cry but he seemed to sob a bit too easily (it got old) and without understanding the character he was playing. But he's young and who am I to judge? I cried too in my scenes but it usually took connecting with my partner and the words before that happened.
It was fun to bond with the other classmates in this intensive weekend and to have the honor of Richard's wisdom. He's been in the industry for a long time (currently acting in the new Battlestar Galactica on the Sci Fi Channel and producing his own projects), has written books, does public speaking seminars and workshops in L.A. and has hosted a relationship radio show. He's a sensitive, deep man with a lot to give.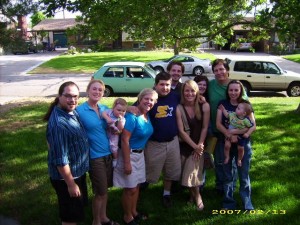 It felt good to hear that he is surprised by the talent in Utah. I hope that means he'll look to us when there's a project to cast. Since Everwood's cancellation, there's been a dearth of acting gigs. The weekend ended with big hugs and promises to come back in the Fall. Richard even autographed my 1978 copy of Tiger Beat! I'd take the class again, for sure.
So now there's just one more crush left. I met Donny Osmond while doing my morning show on Rock99, now Richard and, since Elvis is dead, only Shaun Cassidy remains. I don't know when or how but it feels like the odds are good.