Aloha!
Ooh, boy, am I going to have a serious bout of jetlag when I get home. It's 3:43 a.m. in Utah…but only 11:43 at night in Maui. We just got back from one of those cheesy luaus where the food is mediocre, the show kitsch and yet you still wind up having a great time. It helps that there's an open bar with the tender free pouring. And that I can never get enough of watching Sage dance and enjoy herself.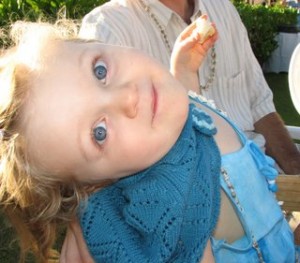 A few more days and we'll be back in town and I'll be wondering what happened to the summer. Like Goto our 60-year-old Japanese surf instructor in Lahaina said about the waves: You wait and wait then all of a sudden it's on top of you so you better be ready to paddle hard and ride otherwise you'll miss it. Is that a bad thing, really? When the falls and winters are so spectacular along the Wasatch and down south? I feel like such a loser that I've climbed a handful of times at Rockreation, scaled the cliffs above the Needles gondola at Snowbasin once and done two hikes. How could I be this lame when I used to have multi-sport days? Now, I'm lucky if I get in a multi-sport week.
I can't blame motherhood. Ryan would watch Sage after 4pm if I asked him. I can blame the heat, the finishing touches of construction, the prohibitive high price of the only local gym in town (that needs a serious dose of humility- 24-hr Fitness won't you please open up a branch in Park City?). But now that it's gotten cooler, the Stump Jumper is begging for a spin. It'll happen when I get home seeing as at home there's no surf to tackle. Did I mention that I am the queen of the big foam board? I stood up on every wave I caught and rode it in until I felt it was time to paddle out. Pretty cool sport. And Lahaina, Maui, has got to be one of the best spots for learning. They call them surf farms- the schools that teach out there; dragging classes of 5 to 8 people each out to places like the Breakwall. And some bitch did put her board between my legs as she cut me off in mid-surf. But it's not like we don't experience the same on any given powder day. The good spots are bound to be packed. Goto, the Mr. Myagi of surfing, also compared the experience to driving on the freeway- you get in your lane and go. Don't worry about the other drivers.
Wish I could stay another two weeks here and hone the surfing- maybe get up on a hard board (or at least try) but the time will soon arrive to head back and kick the mountain sports back into gear.
Maui's been great though. The highlights- surfing, of course, having Matthew Murasko from Olukai Footwear take us through the Bamboo Forest just off the Hana Highway, brilliant sunsets, snorkeling in Honoloa Bay and watching Sage go nuts for the water (in the jetted tub, the pools at the Westin and the ocean). Tomorrow we'll do the Maui Onion Festival with my parents. I hope they'll have Maui onion rings so that the next time I dine on onion rings in some stateside restaurant I can brag that I had
real
Maui onion rings in Maui.