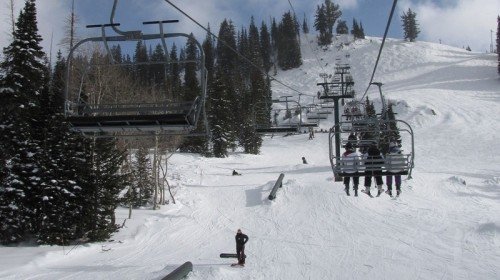 Brighton's popular Quad Wednesday promotion started this week but unlike it's moniker, it's not an actual "four for the price of one" deal where you have to find three friends to share it. Simply bring a donation for the charity of the week and get a lift ticket for $20.
The ticket is good only for that particular Wednesday.  December 12, bring a coat, gloves or unopened pack of socks for The Road Home Homeless Shelter; December 19, bring a grocery bag of non-perishable food (i.e. cans) for the Utah Food Bank.
FYI- Just hit up the local Deseret Industries if you can't find anything in your closet to give away.